The just auto industry briefing
The news, views and numbers you need to know about this month

Uber to buy 24,000 Volvo XC90s
Geely's Volvo Cars has signed a framework agreement with Uber to sell "tens of thousands of autonomous driving compatible base vehicles between 2019 and 2021".
"The automotive industry is being disrupted by technology and Volvo Cars chooses to be an active part of that disruption," said Hakan Samuelsson, Volvo Cars president and chief executive. "Our aim is to be the supplier of choice for AD ride-sharing service providers globally. Today's agreement with Uber is a primary example of that strategic direction."
Quarter of traffic driverless by 2030 - study
A study by Boston Consulting Group (BCG) forecasts that by 2030 some 25% of miles driven in the US could be in shared self-driving electric cars.
The study suggests that the convergence of three trends - ride sharing, autonomous drive and vehicle electrification - will transform the automotive industry. By 2030 more than 5 million conventional cars per year could be replaced by a combination of fully autonomous electric vehicles for urban fleets and partially autonomous cars for personal use
By 2030, shared autonomous electric vehicles (SAEVs) could account for 23% to 26% of miles driven in the US, or about 800 billion to 925 billion miles.
BMW and Daimler to work together on next-gen AD tech
Joint development work will be carried out via a scalable architecture covering several stages of automation, with Levels 3 and 4 enabling automated driving on highways.
"As we continue to pursue our strategy, we are combining the expertise of two technology leaders. At the BMW Group, long-term partnerships within a flexible, scalable, non-exclusive platform are fundamental to advancing the industrialisation of autonomous driving. Combining the key expertise of our two companies will boost our innovative strength and speed up the spread of this technology," said Klaus Fröhlich, Member of the Board of Management of BMW AG, Development.
Ola Källenius, Member of the Board of Management of Daimler AG, responsible for Group Research and Mercedes-Benz Cars Development said: "Autonomous driving is one of the most revolutionary trends for us at the moment, and the entire Daimler Group is working very hard on it. As always at Daimler, our top priority is safety. Instead of individual, stand-alone solutions, we want to develop a reliable overall system that offers noticeable added-value for customers.
"Working with the right partners, we want to make significant advances in enhancing the performance of this technology and bring it safely on the road."
Volkswagen Group will spend almost EUR44bn (US$50bn) on e-mobility, autonomous driving, new mobility services and digitalisation of its vehicles and plants by 2023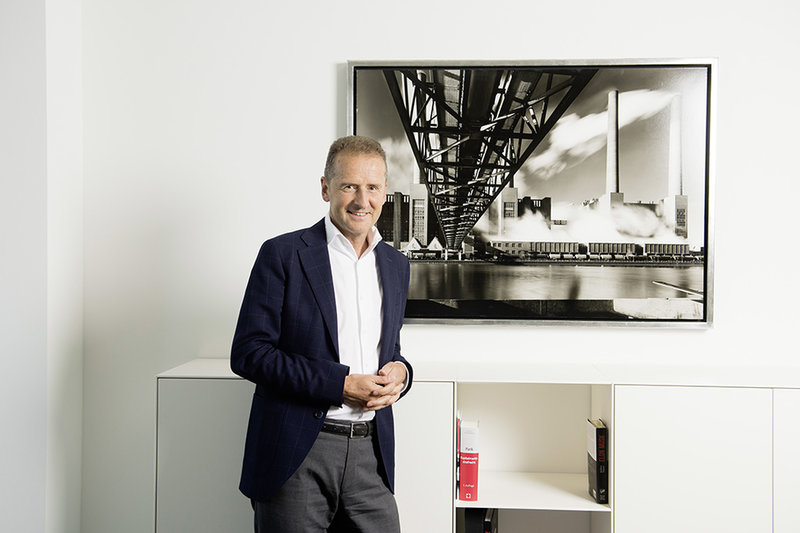 "It's clear that we will soon see driverless cars of various types on the streets."
Volkswagen Group CEO Herbert Diess