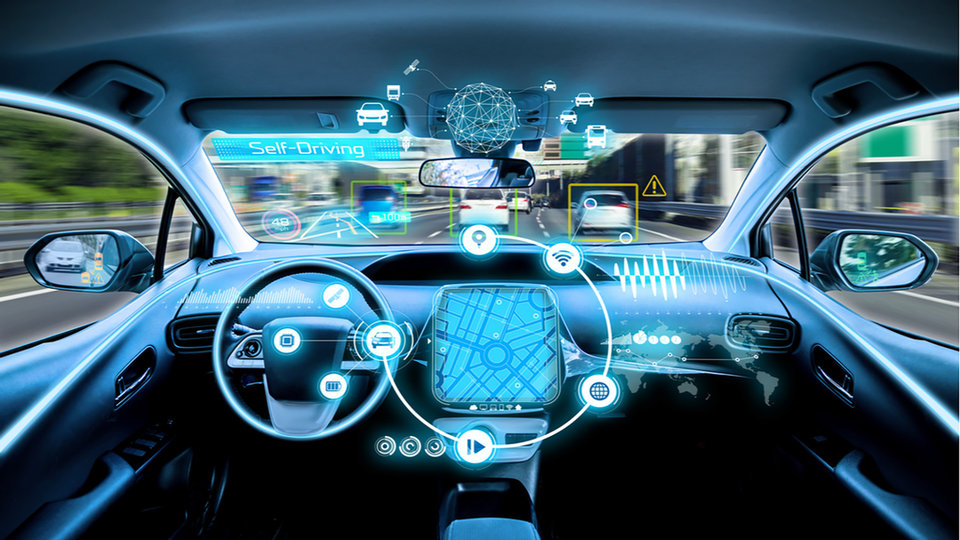 Image: Michele Rinaldi / Shutterstock.com
Image: Michele Rinaldi / Shutterstock.com
Training the aftermarket to handle EV and ADAS technology
As electric vehicle (EV) numbers increase and more vehicles are fitted with advanced driver assistance systems (ADAS), independent garages need to access suitable training in order to tap into the servicing and repair revenues offered by these technologies. Philip Mitchell, Training Manager, Delphi Technologies Aftermarket UK, told us of the challenges that face the aftermarket and how it can prepare for these new opportunities.
Fabrizio Barcellona, coordinator of the Seafarers and Inland Navigation Section of the International Transport Workers' Federation. Image: Rory McCourt, ITF
Fabrizio Barcellona is coordinator of the Seafarers and Inland Navigation Section of the International Transport Workers' Federation, which he joined in 1993. Previously, he held several positions at the International Transport Workers' Federation (ITF), including as head of the 'Actions' unit and manager of the maritime operations team.
Ukko Metsola, director-general for CLIA in Europe. Image: Charlotte Humphrey, CLIA
Ukko Metsola leads Cruise Lines International Association's (CLIA) presence in Europe, serving as director-general. Previously, he served as vice president for government relations in Europe and Asia-Pacific at Royal Caribbean Group, and has also held senior positions in the Finnish Parliament and in the Finnish prime minister's office.
Increasingly advanced automotive technologies are creating greater demands - but also opportunities - in aftercare maintenance and associated training.
What is driving the need for specialist training?
Two trends are emerging in parallel. One is the growing popularity of safety systems such as ADAS, which are now required to achieve a Euro NCAP maximum five-star rating; the other is the increase in hybrid and electric vehicles (H/EVs). As these vehicles age (the earliest Prius is now over 20 years old) and values decrease, owners are looking for a cheaper alternative to a main dealer for their servicing requirements, which creates an opportunity for the independents. Also, from 2030, as the sale of new ICE passenger vehicles are outlawed in the UK, garages will see their income diminished unless they can retrain to accommodate the new technologies.
Unfortunately, there is a serious skills shortage in the aftermarket in these areas. For example, we estimate that only around 5% of the independent garages in the UK are currently able to offer ADAS recalibration.
Why do independent garages need to understand ADAS recalibration?
The safety functions rely on a combination of camera and radars to operate, meaning even the most routine of jobs can necessitate recalibration of the ADAS system. Any job that renders the ADAS sensor or camera out of position can cause the system to function incorrectly or even not at all. Examples include windscreen replacement, steering and suspension repairs and wheel alignment. For many cars, even a cambelt or cam chain replacement means recalibrating ADAS systems, simply because it's not unusual for much of the front end to be removed to enable access.
As independent workshops begin to appreciate the impact ADAS is having on repairs, they are recognising the need to invest in the required training and equipment. It is a rapidly growing necessity to secure repair work. For example, insurance regulation now stipulates that those completing ADAS repairs must be competent (IMI accreditation covers this), and recalibrations must be carried out to manufacturers' specifications with evidence provided.
What's limiting the number of independent garages offering ADAS recalibration capability?
While we're seeing garages accept that ADAS maintenance is fast becoming essential if they are to prosper and stay in business, the feedback from those attending ADAS training highlights that the biggest hurdle to garages adapting to catering for the technology is that they're simply confused over where and when they might need to perform a recalibration. For many, until that is clear, it's hard for them to make the decision about investing in the associated equipment and training. The ideal is for the car to say when a recalibration is required – much like we have normal warning lights on a dashboard for essential features – but that's not going to happen. Instead, as an industry we need to find a solution that provides in-depth understanding on a broad variety of ADAS applications.
What ADAS training is available to the aftermarket and what does it comprise?
Independents need to know that ADAS training is available to them – it's not just the preserve of the franchised dealerships.
First off, independents need to know that ADAS training is available to them – it's not just the preserve of the franchised dealerships. As an example, our own IMI-accredited ADAS course lasts two days and the content has been tailored to exceed IMI-accreditation requirements. It provides delegates with the skills they need to fully understand and be able to recalibrate ADAS systems, beginning with an initial overview of the technology and culminating in a one-to-one practical assessment of the resetting of a complex 'bird's eye view' four-camera system. There is an emphasis on hands-on practical work; only two hours takes place in the classroom. We even go through recalibration on the road (called dynamic calibration), and how to correctly judge distances so the calibration can be completed.
In addition to the training, we offer a modular ADAS calibration kit that works seamlessly with our existing DS Diagnostic tool, with provision for 284 vehicle models with camera calibration and 146 models with radar calibration. Its breadth of applications is increasing all the time, too.
What is discouraging independents from servicing EVs and hybrids?
Concerns over high voltage battery packs and associated cabling are the driving forces behind the reluctance of many garages to attempt powertrain repairs. However, these workshops are missing out on the non-specialised work that H/EVs still require, such as brake, steering and electric sensor replacement and on-board diagnostics. With our extensive OE experience, we believe we can help the independent sector to understand the basic dangers, and crucially the processes required to overcome them so that technicians can work safely and competently on H/EVs.
There's no doubt there are significant risks, including electrocution, burns from arc flash or blast and exposure to harmful battery chemicals, but the correct safety equipment and training is available to mitigate these risks. For example, technicians must wear the right PPE, including CAT 0 1000V-rated insulated gloves and either insulated boots or matting to protect against electrocution. The vehicle should also be secured in a cordoned-off area with appropriate high voltage warning signage. And any keys should be kept away from the vehicle to prevent the accidental operation of electrical systems or movement of the vehicle.
If a technician is working on, or very close to a high voltage component, then the high voltage battery should be disconnected by removing the service plug or isolator switch and storing it in a secure location. This is not an immediate fix as the high voltage may take some time to dissipate – up to 10 minutes. Even then, the technician should test and prove that the high voltage cables and electrical components are dead before carrying out any work on the system.
It's this complexity that is putting off independents but as with tackling any repairs on a vehicle, all they need is the right training to add EV servicing to their portfolio of services. If you break it down, it's simply a case of following the right step-by-step procedures.
Main image credit: Michele Rinaldi / Shutterstock.com
How is the industry helping the aftermarket to get onboard with EVs and hybrids?
Previously, for those outside college or main dealers, it has been difficult to access relevant training. However, that's changing and as well as being increasingly available, the training offering is constantly evolving to provide independents with the best possible opportunity to cater for the expanding electrified vehicle parc. As an example, we have grown into H/EV training progressively as the technology has been introduced and our courses provide a structured training path, suitable for all skill levels, from beginner to master technician. With the increase in electrified vehicles and the impending ban on new petrol and diesel passenger vehicles, the most popular course in our library is Hybrid Level 3 IMI, which covers everything other than working on a live battery or active system.
Anyone can benefit from our training, whether they've been in the business for 30 years or are just beginning. We are one of the only OEs that offers a blended learning approach. Learners begin with an eLearning course allowing them to cover the basics, then complete two days of practical training and assessment. Upon course completion, they get six months of access to our post-course H/EV learning material, which is updated regularly.
At Delphi Technologies, it's our goal to help address the skills shortage and equip the independent sector with the expertise and know-how that will allow them to remain profitable at a time when the automotive industry is evolving at an unprecedented rate.