A front row seat to the future of automotive! AutoTech: Detroit brings together the full automotive tech industry to immerse attendees in the future of automotive, by showcasing the newest tech and the latest vehicles.
AutoTech: Detroit will bring together the entire automotive technology ecosystem so that OEMs, tier-1s and suppliers can connect and collaborate to work around current materials/product shortages, and asses which in-vehicle features they need to focus on through conference content refinements and increased expo features/networking opportunities.
AutoTech: Detroit will celebrate and highlight achievements in automotive technology with the Informa Tech Automotive Awards, Wards 10 Best Interiors & UX Awards and award-winning vehicle show floor tours.
Automotive Inspire Interviews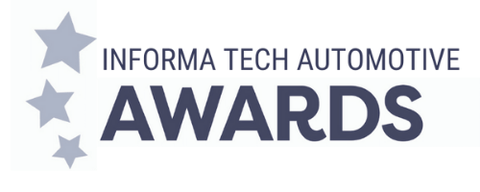 Recognizing and Celebrating Automotive Tech Innovation, Achievement and Collaboration. Join the biggest companies for the Informa Tech Automotive Awards party on June 7, 2022 during AutoTech: Detroit! These prestigious and anticipated awards celebrate the best talent, products, and services across automotive technology. The entry process for the Informa Tech Automotive Awards 2022 is your opportunity to put forward your best work for the year and highlight you and your company's achievements to the automotive technology industry! This is your chance to shout about your business and get deserving recognition and reward from your peers.

For 2022, WardsAuto is combining its Wards 10 Best Interiors and Wards 10 Best UX awards into a single, all-encompassing award that recognizes the User Experience is now deeply embedded in and inseparable from the Interior: Wards 10 Best Interiors & UX. The Wards 10 Best Interiors & UX awards will evaluate nominees on a variety of aspects that shape the user's experience inside the vehicle including:
Aesthetics and design of the interior
Material quality, fit and finish
Connectivity infotainment options
Comfort and usability of controls and features
IP design, information delivery and ease of operation
Availability and performance of driver-assistance features
Overall value