Key technology themes impacting connected vehicles
The connected vehicle is a multi-faceted platform with connectivity elements embracing many broader technological themes. Here we list the major themes, as tracked by GlobalData.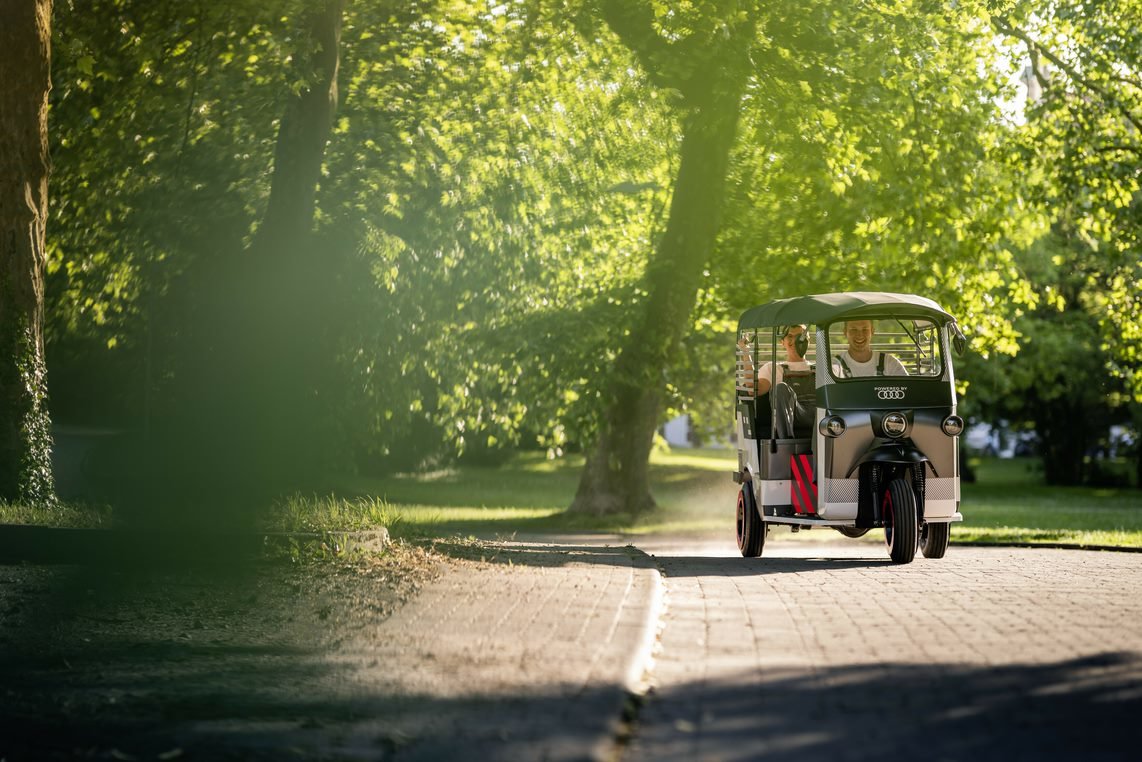 5G
5G became commercially available in 2019 and, by the end of the year, there were seven million subscriptions worldwide. This grew dramatically to 400 million in 2020. Despite the impact of COVID-19 on rollout, GlobalData estimates that 5G subscriptions will have passed the 3 billion mark in 2025, driven by the wider availability of affordable 5G handsets.
5G is considered a prerequisite for AVs. Level 3, 4 and 5 self-driving cars transfer large amounts of data between vehicles, infrastructure, and pedestrians, so high speed is essential.
GlobalData expects annual sales of level 4 light vehicles to reach 53,000 by 2026, growing to 1.05 million by 2031 when, at the same time, annual sales of level 5 vehicles will crest 116,000. Each of these will require 5G networking to function. Annual sales of level 2 semi-autonomous vehicles will reach 42.1 million in 2026 – all of which are also likely to use 5G.
Some of the demand for automotive 5G will be driven by consumers. As more of the drive becomes automated, occupants have more time to engage with digital services, leading to a demand for richer on-board infotainment. These systems can harness the additional speed and power of 5G to provide a smoother browsing experience.
And 6G?
Though we're only at the early stages of 5G deployment, the telecommunications industry is already wrestling with the concept of 6G technology – what it will look like, what it will be capable of, and what we will use it for.
5G delivers data across 28 and 39GHz radio waves – once reserved only for military use. A higher frequency brings less latency and greater signal reliability thanks to the shorter wavelengths utilized, known as 'mmWave' or millimeter wave.
5G maxes out at speeds of around 10Gbps (gigabits per second). This alone is faster than any broadband we've known before, enabling the downloading and streaming of huge files in minimal time.
6G concepts look set to work across terahertz frequencies – generally considered to be above 100GHz. The hope is that this will lift speeds up to around 1,000Gbps.
Based on the rate of deployment of 5G and its predecessor 4G, 6G is unlikely to begin playing a significant role in the automotive space until the 2030s.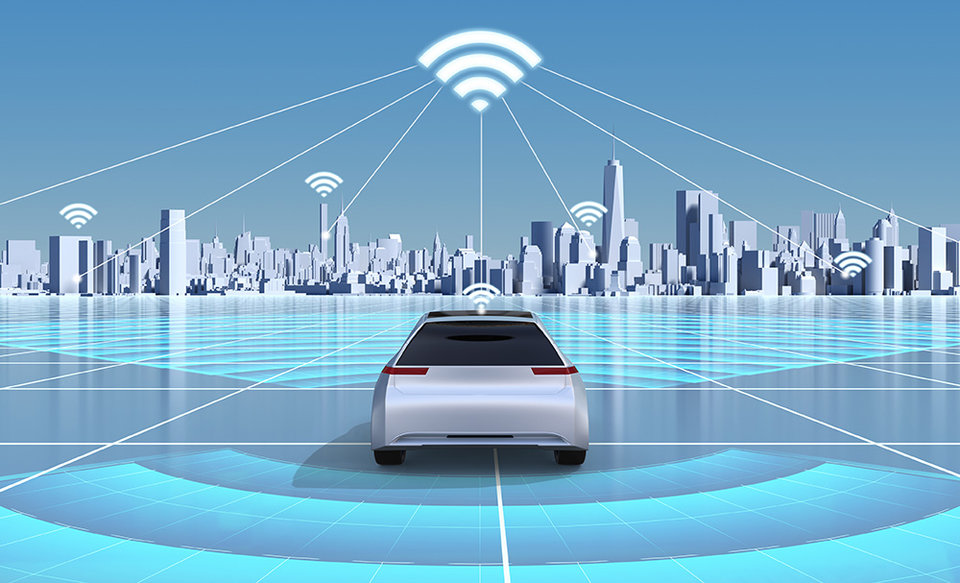 Credit: zf L / Getty Images
Big Data
Data is quickly becoming a vital commodity. Analyzing vast datasets from an equally vast range of sources – collectively dubbed 'big data' – enables actionable insights to be learned.
In automotive, there are two clear applications of big data – developing autonomous cars and managing traffic infrastructure. In both cases, enormous records of previous traffic behaviors are used to train systems, either to enable a self-driving car to navigate, or to limit the amount of congestion at peak periods.
Beyond big data's applications on the road, it is also being used in the complex supply chains that support vehicle manufacturing.
Centralized analytics of data from supply chains means companies can make decisions proactively rather than reactively. For example, OEMs can identify increasingly popular options through their online configuration data, then translate that into a predictive assessment of how many units of a particular component to order.
Cybersecurity
Cybercrime already poses a significant threat to automotive players, and the risk continues to grow as vehicles become more connected and introduce more digital functions. Insurance firm Munich Re expects global cybercrime damage to grow by 15% by 2025, reaching $10.5 trillion against $6 trillion in 2021.
Vulnerabilities specific to the auto industry include the risk that hackers could compromise the safety and ADAS systems of a vehicle in use or, worse, manipulate any autonomous functionality to directly cause a crash. Bad actors could also access vehicle occupants' private information such as current location, previous GPS destinations or smartphone contacts. At a higher level, auto players also risk industrial cybercrime such as the theft of valuable tech secrets or damage to their digital infrastructure.
The US government signed the Internet of Things Cybersecurity Improvement Act into law in December 2020 to introduce minimum cybersecurity standards for IoT devices use by the federal government, including vehicle telematics systems. The legislation does not impose standards for all IoT companies, just those selling to the US government, although this is hoped to drive security standards up across the whole market.
The auto industry will face more cyberattacks as it introduces more connected, digital and electronic systems to new vehicles, and as companies themselves become more digital.
The UNECE introduced Regulation 155 in January 2021, obliging OEMs to mitigate cybersecurity threats. This calls for processes to promote cybersecurity, their vehicles using appropriate cybersecurity architectures, and the ability to demonstrate risk mitigation.
Regulation 155 will form part of vehicle type approval in Europe and is likely to increase R&D costs for OEMs.
The auto industry will face more cyberattacks as it introduces more connected, digital and electronic systems to new vehicles, and as companies themselves become more digital. Ransomware attacks have already impacted Honda, VW, Peugeot and Kia across 2020 and 2021, with other OEMs suffering data breaches of their own. More recently, Volvo Cars reported in early December 2021 that some of its digital R&D resources had been stolen in a cyberattack.
HMI: human-machine interface
The design of the human-machine interface (HMI) is a crucial element in modern vehicles. As cars have evolved, so have their interiors, providing information and entertainment to passengers. This will become even more important as elements of automated driving are introduced in the coming years, giving occupants more time for entertainment or productivity.
Manufacturers face many difficulties when creating their HMI experiences. The goal is to build a simple, intuitive system, but it must incorporate a plethora of functions, and account for varying degrees of tech savviness.
Modern systems are heavily reliant on large touchscreens, driven by consumer expectations, their upgradability, and the fact that displays are mass produced and readily available, undercutting the cost of building a complex dial and button cluster units for a dashboard. Screens now integrate features including climate control, suspension settings, surround-view cameras, and other driver safety/comfort functions.
Over-the-air (OTA) updates
Over-the-air (OTA) updates, also known as SOTA (software-over-the-air), are an increasingly common way for automakers to wirelessly update and improve functionality, without directly accessing a vehicle's on-board systems. Since the 2012 Model S, Tesla's vehicles have all been updated, patched and enhanced using OTA software delivered via data networks – commonly by connecting the car to a Wi-Fi network.
However, more traditional car makers have been slower to adopt the technology. A big concern is the implication of potentially removing a customer contact point at their dealerships. However, most now accept the competitive requirement and consumer demand for OTA updates.
Remote updates gained new significance during the COVID-19 pandemic, driven by the desire to reduce contact points to lower the infection rate. They are likely to become standard across the entire industry in the coming years.
In early 2022, a number of NHTSA directives led to Tesla needing to issue recalls to correct certain aspects of its vehicles' on-board software. Rather than require hundreds of thousands of owners to descend on the company's already-stretched servicing department, Tesla was able to issue fixes for all these issues via automatic OTA updates.
Subscription services
Automakers previously only had a few ways to continue earning money from customers once they had sold a car – usually aftersales and servicing packages. However, the advent of on-board infotainment and connected vehicle technologies has opened new avenues for automakers to monetize their products.
Expect this to increasingly take the form of subscription services – software-based functions made available to users for a monthly fee – enabling the OEM to earn profit throughout the lifetime of the vehicle and even between multiple owners. GlobalData forecasts show that global infotainment revenue is expected to increase from $29.7 billion in 2021 to $49.6 billion in 2030 – a CAGR of 5.9%.
Many new vehicles now feature level 2 autonomous systems that can control speed and steering in certain areas with human oversight. These systems are costly because they rely on dozens of sensors feeding data to advanced chipsets that run software that takes years to develop.
Tesla's range-topping Full Self-Driving system costs $10,000 outright, but customers now have the option of accessing the system for a monthly fee – $99 for users with Enhanced Autopilot and $199 for those with standard Autopilot. Similar moves are being made by EV pickup truck and SUV maker Rivian, which expects to earn around $10,000 from each of its vehicles over a 10-year period from autonomous subscriptions.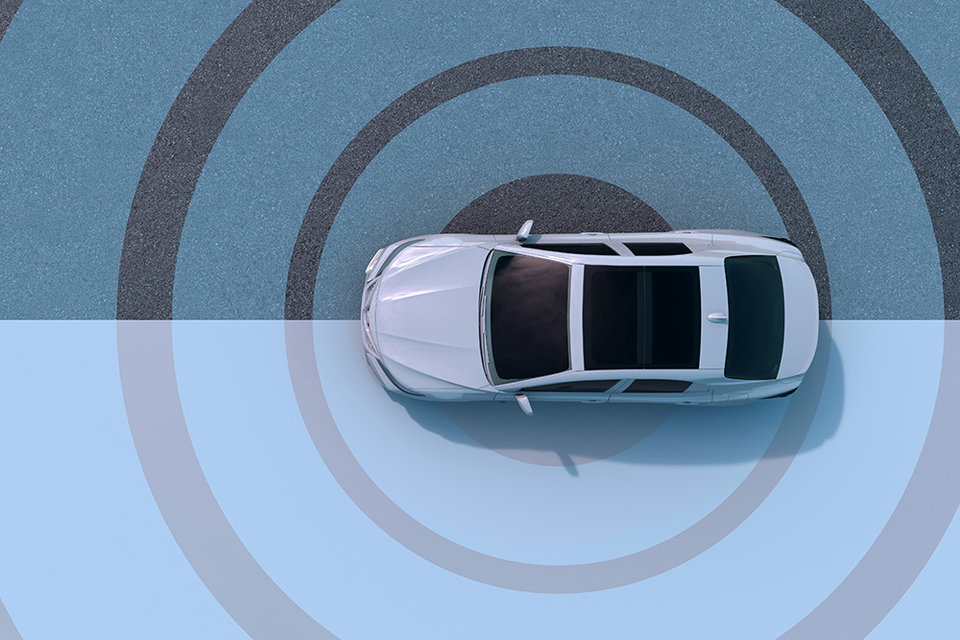 Credit: Just_Super / Getty Images
V2X: Vehicle-to-X connectivity
Vehicle-to-X connectivity encompasses a number of technologies that allow vehicles to communicate with devices in their environment. This connectivity can enable a number of safety or efficiency-enhancing functions. Common V2X variants include:
Vehicle to Infrastructure (V2I)
Connecting vehicles to the infrastructure around them may prove to be a gamechanger in how we use our roads, and is likely to underpin most mobility systems in smart cities. V2I could see gantry signs, traffic lights, variable speed limit signs and toll road barriers communicate directly with vehicles, enhancing their functionality. This could see a system that optimizes traffic light control by predicting incoming vehicles, helping free up traffic flow in cities.
One of the most significant V2I projects currently being rolled out across Europe is 'eCall' where, in the event of a serious collision, the vehicle automatically calls the emergency services, providing GPS coordinates and additional relevant data.
Potential future applications of V2I could see pedestrian locations tracked via their smartphones, allowing vehicles to predict and act proactively should a pedestrian accidently enter the roadway.
V2I could have massive ramifications as EVs become more common. V2I could underpin a system where plugged-in EVs can be treated as distributed energy storage from a nation's electricity grid – this could reduce energy demand peaks and improve the efficiency and environmental performance of energy grids. Systems like this would also allow owners to manage their reserve of stored power, making them less dependent on the electricity grid.
Vehicle to Vehicle (V2V)
Direct communication from vehicle to vehicle (V2V) allows functions including vehicles being able to inform each other of prevailing road conditions, traffic speeds, weather conditions, or even upcoming obstacles.
V2V communications can also help reduce congestion by managing traffic conditions. Optimistic numbers from the US Department of Transport suggest an 80% drop in collisions from V2V technologies may be possible.
The key challenges for vehicle-to-vehicle technologies lie in standardization, or the lack thereof between manufacturers. This also extends to which party must pay to provide the service, and the security and data privacy concerns it may present.
Further down the line, V2V technology could form the basis of platooning of self-driving or semi-autonomous vehicles.
Vehicle to Home (V2H)
Smart homes are becoming a lucrative market in the tech world. V2H technology allows the integration of certain at-home systems into the vehicle, such as enabling the activation of garage door openers via the vehicle's proximity. This could ultimately link to other smart devices in the home, allowing a user to have their home devices set to their preferences upon their arrival – for example, pre-warming a house's central heating when the user is a few minutes away.
More vertical integration of software
Automakers are looking to connected vehicle tech to differentiate their on-board experience from their rivals. In July 2021, Volkswagen created Cariad, a subsidiary to centralize its software efforts that were previously scattered among 15 separate companies. Cariad will build 'vw.os', the company's new operating system that will be deployed across its entire lineup by 2025, bringing VW's share of in-house auto software development up to 60%.
Stellantis has announced a similar strategy, with three unified software stacks to be used across its range – STLA SmartCockpit for infotainment functions, STLA AutoDrive for autonomous driving and STLA Brain to underpin all systems in the vehicle.
Main image credit: metamorworks / Getty Images