GOING DRIVERLESS: Level 5 AVs – so near and yet so far
We hear a lot about the possibilities of driverless and autonomous drive technology but how close is it, really?
Despite some bold predictions for autonomous vehicles (AVs) over the past few years, enthusiasm and investment for further development has stalled lately. While we are seeing an acceleration of level 1 and 2 driving automation, there are delays in higher levels due to the lack of an established regulatory framework, the Herculean challenge of providing safety in all driving situations and the need to evaluate the long-term impact of the pandemic on consumer behaviour. Matthew Beecham assesses the state of play of the driver-free utopia.
Driverless means a vehicle that has no driver and, therefore, needs to be able to do everything by itself – without a steering wheel - hence fully automated. That suggests a level of automation hence the SAE's six levels of automation. These levels are also referred to as key stages towards automated driving (AD), namely feet-off, hands-off, eyes off, and brain off.
Although there is still a buzz around level 3 – 5 cars, most new cars already have some level of basic driver assistance. Advanced driver assistance systems (ADAS) technologies aim to make the vehicle capable of perceiving its surroundings, interpret them, identify critical situations, and assist the driver in performing driving manoeuvres. The object is, at best, to prevent accidents completely and, at worst, minimise the consequences of an accident for those concerned.
While ADAS technologies have appeared in luxury cars for some time, they are increasingly appearing in less expensive cars. demand.
While ADAS technologies have appeared in luxury cars for some time, they are increasingly appearing in less expensive cars. For example, the Honda Jazz bristles with ADAS. Since it was launched way back in 2001, the automaker has sold more than 7 million models worldwide. Despite its popularity, it is not until you drive one that you begin to notice them everywhere, driven mainly by an older generation. It does not – and must not – set pulses racing. It's a safe, no-nonsense choice. Every Jazz comes with a number of ADAS, including city-brake active (to help avoid low-speed accidents), forward collision warning (detects the risk of collision by recognising the vehicle ahead, using a camera), traffic sign recognition system, intelligent speed limiter (combines two otherwise independent safety systems – adjustable speed limiter and traffic sign recognition system), lane departure warning (increasingly common across the segment) and high-beam support system (which is surprisingly quick at adjusting the headlight beam).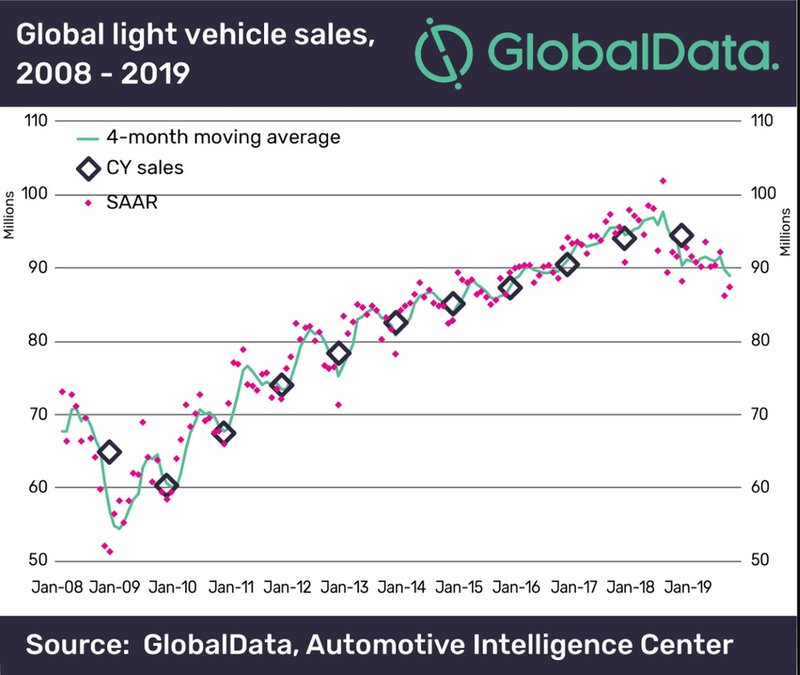 Under pressure
It's clear from the above that multi-function cameras have penetrated far and wide across the segments in Europe, and will spread further in coming years driven by Euro NCAP and future regulations. Late last year, the EU Member States gave the green light to new vehicle safety standards that will see features such as automated electronic braking (AEB) and lane-keeping assistance become mandatory on new cars from mid-2022. The final approval by Member States to the deal will see the EU press ahead with plans for all vehicles to be equipped with a range of safety features.
While ADAS fitment is increasing, the volume and complexity of vehicle testing for assessments and approvals is expanding rapidly causing concern for the auto industry.
"Vehicle testing is expanding rapidly, placing increasing pressures on manufacturers," Wesley Hulshof, Senior Applications Engineer responsible for overseeing the growth of the testing service division within the AB Dynamics group told just-auto. "For example, in 2014, the Euro NCAP assessment included 6 ADAS test scenarios, in 2020 it is now 39, an increase of 650%. On top of this, there is a clear drive to make our roads safer and this is being rightly pushed by governments and safety assessment and certification bodies. By 2022 many ADAS will be made mandatory for all new cars in 40 countries. As a result, this necessitates the need for complex safety technologies to be adapted by vehicles at all price levels."
Hulshof believes that, although manufacturers will largely use the same ADAS technologies across their product portfolio, the operational limits may vary, or functionality increased for higher end models, so each individual model needs to be tested. Not just by the manufacturer but also the certification agencies. Therefore, vehicle testing and assessment is becoming increasingly complex, requiring more resources than ever before and this trend is likely to continue as the various test scenarios continue to evolve.
It now appears that it will be years before truly driverless cars become a reality, if at all.
It now appears that it will be years before truly driverless cars become a reality, if at all. The 'race' to safely offer fully autonomous cars has slowed. The pandemic has also prompted some automakers to rethink their strategy and scale back their L4/5 developments.
In 2018, Ford said it was aiming to have a L4 car in commercial operation by 2021 and wanted to have 'high volume' (over 100,000 units a year) to maximise the business opportunity via ride-hailing or ride-sharing. Then came COVID-19. Earlier this year, the automaker released a set of downbeat quarterly financial results that indicate the depth of the reversal caused by the pandemic. The automaker also took the opportunity to save money and put the brakes on investment in AVs. Ford said its autonomous vehicle services rollout plans have now been put back to 2022 as it meets the challenges of the current business environment as well as 'the need to evaluate the long-term impact of COVID-19 on customer behaviours'.
While manufacturers say their technology will ultimately allow L5 cars to drive themselves, legislation in some parts of the world is holding them back. It's clear that the challenge of automated driving is far bigger than the industry first expected and the grim reality of a number of AV-related fatalities have made things worse.
Whichever way levels 2, 2+ and 3 are defined, all require the driver to be ready to take back control of the vehicle. That's a grey area littered with potential safety issues. And for some, the time taken to regain control of the car may be too long to avoid a hazard. Rushing further technical development could have disastrous consequences. Those heady days of AD optimism propped up with bucket loads of venture capital for high-profile start-ups are but a distant memory.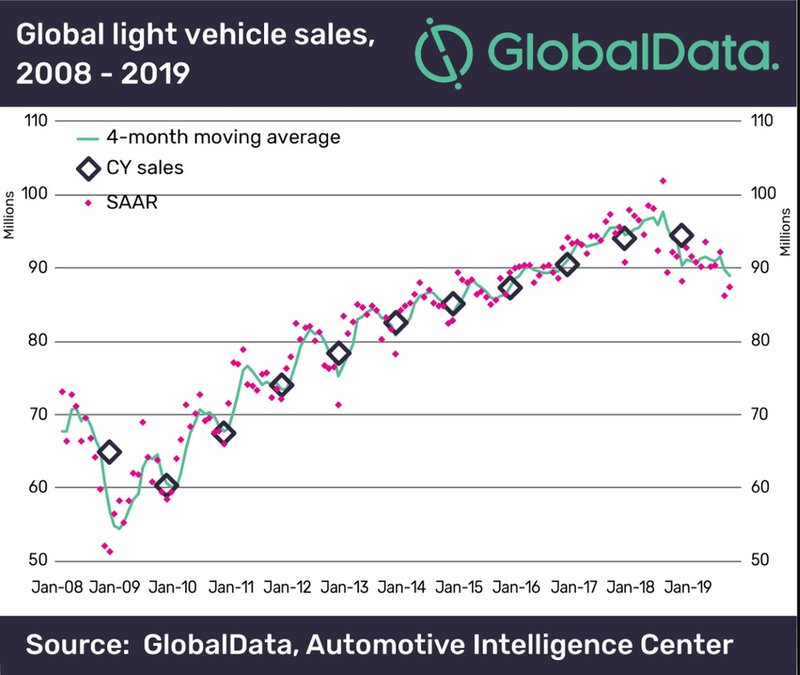 Anyone's guess
So if a L5 car is on hold, what can we expect in 2021? L3+ autonomy for niche applications in geo-fenced areas?
While some automakers have put the brakes on AV development, others are powering ahead. Chinese electric vehicle start-up Nio is working with Intel's Mobileye on L4 technology.
Nio's VP for Europe Hui Zhang told just-auto: "Mobileye and Nio are working together to develop highly automated and autonomous vehicles for China and other significant key markets. As part of the planned cooperation, Nio will develop and manufacture a self-propelled system conceived by Mobileye based on its Level 4 Autonomous Driving Kit. This system will be the first of its kind. Crucially, it takes into account the needs of its users as well as automotive standards in terms of qualification, quality, cost efficiency and scalability. Nio will be a production partner for Mobileye. In addition, the system is set to be integrated into the future Nio vehicles and will be an integral technological component of Mobileye's driverless driving service."
Predictions as to when the first truly AV will be ready varies depending on who we talk to. It's anyone's guess. Even if the more optimistic predictions come true, initial volumes will be small. Whether or not we believe the hype around AVs, we can be sure it will be a game changer.
As far as 2020 is concerned much depends on prospects for the economy and measures that Beijing may introduce to stimulate demand.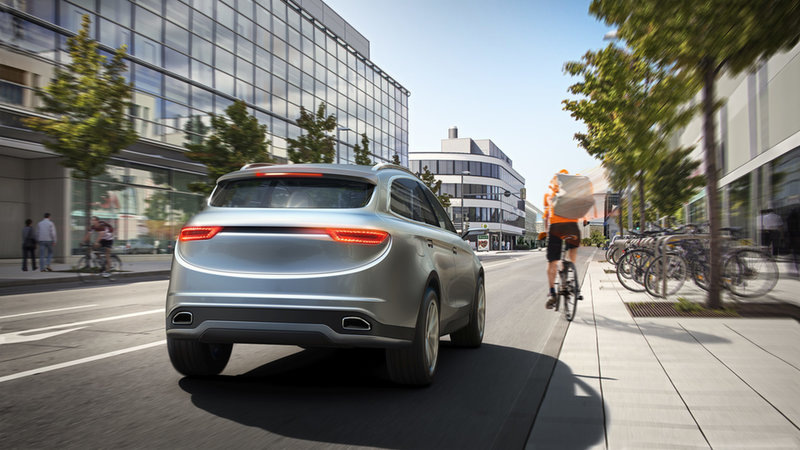 Better than a pair of eyes: Cars with driver assistance, automatic emergency braking systems, and automated driving capability must be able to see all objects in their surroundings. (Picture: Bosch)
Gesture recognition
Looking down at a touchscreen (without haptic feedback) can be distracting. Gesture recognition is therefore said to be the Next Big Thing, regarded as the logical next step from touchscreens and buttons. Gesture control operates via a stereo camera within the cabin that can recognise certain hand movements for pre-programmed adjustments and functions. Rotating your finger clockwise at a screen could turn up the volume or a finger gesture could answer or decline a call. While such novelties will make life simpler for the driver, it should also simplify interior design and liberate space for storage options.
Interior lighting trends
Advances have also been made in the interior lighting department. Not so long ago, interior lighting consisted of central and side headliner lights, complemented by low-level ambient lighting located mainly in the cockpit area. Today, the accent has changed, thanks to widespread use of LEDs enabling personalisation of car interiors. For example, during night time driving, the Mercedes-Benz E-Class takes on an entirely different feel thanks to the ambient interior LED lighting that can be personalised using a palette of no fewer than 64 colours. It really does start to feel like a cockpit, adding illuminating highlights to the trim, the central display, the front stowage compartment on the centre console, handle recesses, door pockets, front and rear footwells, overhead control panel and mirror triangle.