News round-up: A selection of news developments impacting automotive electrification
"At the first-ever Detroit auto show, Henry Ford said he was working on something that would strike like forked lightning," said Bill Ford, executive chairman, Ford Motor Company. "That was the Model T. Today, the Ford Motor Company is proud to unveil a car that strikes like forked lightning all over again. The all-new, all-electric Mustang Mach-E. It's fast. It's fun. It's freedom. For a new generation of Mustang owners."
Ford says it brought the Mustang Mach-E to life through a development process concentrated entirely on customer needs and desires. The result, it claims, is a sleek, beautiful SUV that delivers spirited ride and handling, with connected vehicle technology that makes Mach-E even better over time.
When it arrives in late 2020, Mustang Mach-E will be available with standard and extended-range battery options with either rear-wheel drive or all-wheel drive powered by permanent magnet motors. Equipped with an extended-range battery and rear-wheel drive, Mach-E has a targeted EPA-estimated range of at least 300 miles, Ford says. In extended-range all-wheel-drive configurations, Mach-E is targeting 332 horsepower and 417 lb.-ft. of torque – with the standard all-wheel-drive variation targeting quicker times to 60 mph than the base Porsche Macan series.
Ford also will offer two special performance versions. The GT is targeting 0-60 mph in under 4 seconds, making it faster off the line than a Porsche Macan Turbo3. The GT Performance Edition, meanwhile, is targeting a comparable 0-60 mph in the mid-3-second range to a Porsche 911 GTS.3 Both GT configurations are targeting an estimated 342 kW (459 horsepower) and 830 Nm (612 lb.-ft.) of torque.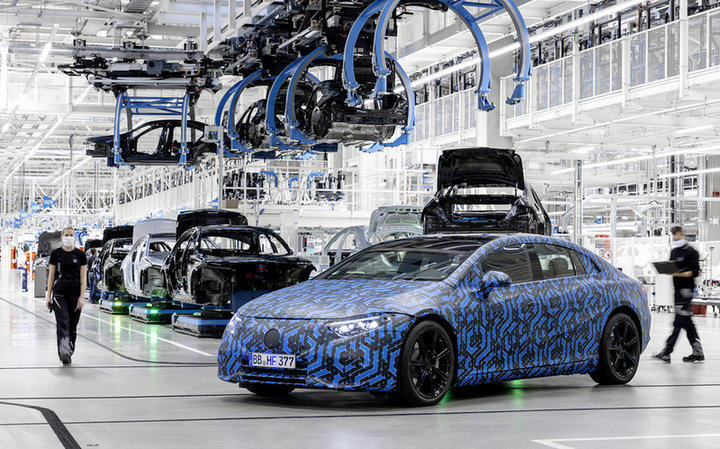 In the first half of 2021, production of the EQS luxury electric sedan will start in Factory 56 at the Mercedes-Benz plant in Sindelfingen.
Daimler updates EV launches and source plants
Daimler's Mercedes-Benz has updated details of its EV launches and source plants. The EQA will be launched on 20 January, 2021 and its production launch at the Rastatt plant "went smoothly", according to the automaker.
As with the EQC built in Bremen and Beijing and the EQV at Vitoria, all already on sale, the Rastatt EVs are made on the same line as ICEs and hybrids.
EQB production - originally scheduled for the Smart plant at Hambach, now sold to Ineos - will begin in 2021 at the Hungarian plant in Kecskemet for most markets and at BBAC in Beijing for China sales.
Plant preparation, including employee training and renovation work, is already under way. The compact SUV EQB will be the first purely electrically powered production vehicle built in Hungary. The PHEV A-Class will also be produced in Kecskemet in addition to Rastatt.
Production of the EQS electric luxury sedan will begin in H1 2021 at Factory 56 at Sindelfingen. S-Class, Maybach S-Class and the EQS will all be produced on the same flexible line.
Bremen will begin production of the EQE business sedan in the second half of 2021 and the Beijing SOP will follow soon after. Beijing by then will be building four EQ models.
Tuscaloosa is also preparing for production of the EQE SUV and EQS SUV in 2022, also on the same flexible line as ICE and PHEV SUVs.
In 2022 eight EQ electric vehicles will be produced at seven locations on three continents.
Ineos will build Smart EQ Fortwo models under contract in Hambach with the Forfour made in Novo Mesto, Slovenia.
A next generation of Smart EVs will be produced by a JV in China between Mercedes-Benz and Zhejiang Geely.
Batteries
Two plants in Kamenz (Germany), have been producing EV battery systems since 2012. A second battery factory at the site began operations in 2018 and has been producing EQC batteries since 2019. Systems for the EQA were introduced recently.
Mercedes-Benz and BAIC also jointly set up local battery production at an existing location in Beijing which supplies the nearby vehicle plant which started EV output with the EQC in 2019.
EQB and EQE battery systems will follow.
In 2020 Jawor Poland started producing PHEV batteries for the C, E and S Class. It will add systems in the coming year for the EQA and EQB.
Two plants at Untertuerkheim will produce battery systems for the EQS in the first half of 2021, along with the EQE pack.
Another battery plant is currently being built in Bruehl for plug-in hybrids starting 2022.
A battery plant is currently being built in the immediate vicinity of Tuscaloosa to supply battery systems for two models.
Another battery plant at Sindelfingen is planned.
Thonburi Automotive Assembly Plant (TAAP) has a battery production facility in Bangkok, Thailand which began operations in 2019. Battery systems for the current C, E and S-Class PHEVs are manufactured at the site and preparations are being made there to manufacture EQ drive batteries.
Mercedes plans electrified vehicles should account for more than half of sales by 2030. It delivered 45,000 EVs and PHEVs worldwide in the third quarter of 2020.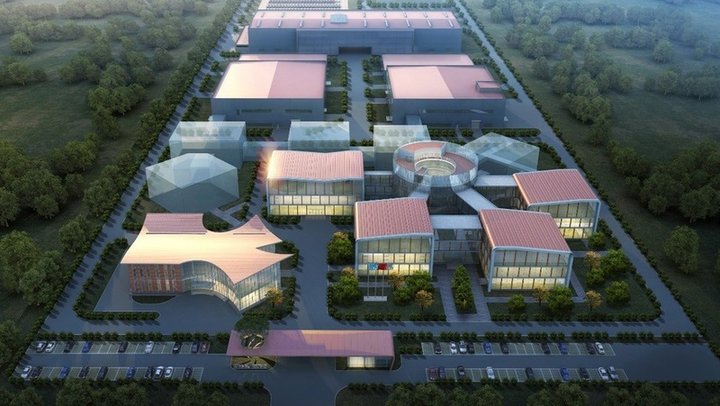 New VW Research & Development centre in Anhui province
VW inaugurates R&D centre for e-mobility in China
Volkswagen has inaugurated a research and development (R&D) for e-mobility in China as part of a step-up in its e-mobility plans in the country.
The new Research & Development centre is in Hefei, Anhui province. At the same time, the joint venture JAC Volkswagen was renamed as Volkswagen (Anhui) Automotive Company Limited. With a raised 75 percent stake in the joint venture, Volkswagen also takes over management control at Volkswagen (Anhui).
The company's future products will be based on the group's Modular Electric Drive Matrix (MEB), with plans for a step-by-step expansion of local R&D competence in the localisation of MEB-based derivatives, and the aim of capitalising on global synergies. The first vehicle is expected to roll off the Anhui production line in 2023.
"Volkswagen Anhui is a promise for stronger partnership and e-mobility power in China. Within the next three years, we can expect state-of-the-art MEB production, a new full-electric portfolio and technology solutions from its R&D centre in Anhui. This year's investment of around one billion Euro accelerates the progress within the joint venture. Volkswagen Anhui will strengthen China's role in the electrification and digitalization of the Volkswagen Group," said Dr. Herbert Diess, CEO of Volkswagen AG.
"With our commitment to Volkswagen (Anhui), we will fully leverage the global synergies of the Group to intensify our e-mobility strategy in China and help us achieve net-carbon neutrality come 2050," said Volkswagen Group China CEO Dr. Stephan Wöllenstein. "Through this new R&D centre, we will strengthen the local expertise and production efficiency of Volkswagen (Anhui), which will play a key role in rapidly growing and optimizing our NEV portfolio to address the differing needs of Chinese customers in what is the world's largest NEV market. At Volkswagen, we appreciate the further opening up of the country, which allows for us to accelerate our transformation towards e-mobility."
In Hefei, research and development, quality assurance, simultaneous engineering and full capability pre-series manufacturing and testing will all be united in one facility, with integration across the industrial value chain. By combining these key functions and using the MEB platform, Volkswagen says it will speed up development cycles and allow for significantly faster time-to-market for new products. Volkswagen (Anhui) is now increasing local talent, the majority being in R&D, to number around 500 employees by 2025. The second phase of Volkswagen (Anhui)'s transformation will start in 2021, with the expansion of infrastructure and equipment for the production lines, plus the building of a battery workshop as well as a vehicle and component validation workshop. The full-scale factory for pure-electric vehicles, with a maximum production capacity of 350,000 units per annum, is due to be completed by the end of 2022, with the first model planned to go into series production in 2023.
Volkswagen Group has invested around EUR1bn to increase its shareholding in Volkswagen (Anhui), formerly known as JAC Volkswagen, from 50 to 75 percent. Also included in the investment is the acquisition of 50 percent of JAG, the parent company of Volkswagen's joint venture partner JAC. With the closing of this transaction, Volkswagen now takes over management control at Volkswagen (Anhui). The joint venture will be fully consolidated in the group's operating results.
Anhui, and its provincial capital of Hefei, have become rising new hubs for technology and innovation. Since the creation of the formerly known JAC Volkswagen joint venture back in 2017, Volkswagen has become a fixture in Anhui's local ecosystem of NEV manufacturers and suppliers. For example, Volkswagen recently acquired a strategic stake in Hefei-based battery supplier Gotion. Volkswagen is starting talks to establish a supplier park near to the factory in Hefei. And in addition to an e-mobility hub, Volkswagen also aims to establish a digital hub in Anhui to support future connectivity and digital services across the Group's portfolio.
Bakar Sadik Agwan, Senior Automotive Consulting Analyst at GlobalData, said the development will support VW's strategy to increase its share of electric models in the country to 35% and deliver 1.5 million EVs by 2025.
"Volkswagen, which is already the market leader in China in terms of sales is all set to grab the opportunities in the high growth electric vehicle market," Agwan said. "The country is the first automotive market to recover from the COVID-19 slump and the appetite for new vehicles, including the electric models, has been growing, thanks to the conducive government policies and strong charging infrastructure. The company now needs to focus on bringing in right positioned electric vehicle products to continue its legacy in China."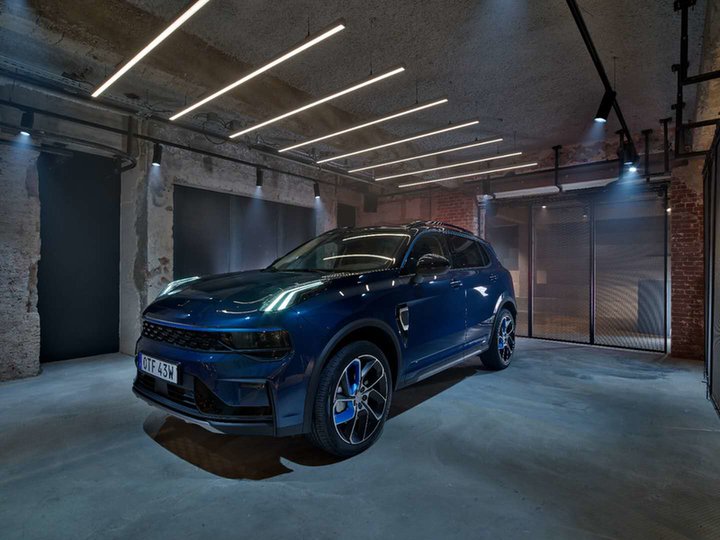 Available in China since 2018, the 01 was the first vehicle for the Lynk & Co brand
Geely and Volvo launching Lynk & Co outside China
Geely owned brand Lynk & Co has confirmed plans for a brand launch in selected European cities during the fourth quarter. Initially, only the 01 will be offered, with customers able to share their car via a digital key.
The 4.5 m long crossover will be available in seven European markets as a hybrid and a plug-in hybrid. There will be a single trim level and only two colours: blue or black.
The division's car sharing option, which costs "up to" €500 per month, can be agreed either online or in person at a so-called Lynk & Co 'club'. These won't be dealerships but rather places where customers can meet one another and attend events. The first two clubs will open in Amsterdam and Gothenburg later this year.
The membership, which can be cancelled with a month's notice, includes insurance, servicing and access to a car sharing platform. As an alternative, there is a free membership option which is for those who want to pay only when they borrow a car.
The 01 PHEV is powered by the combination of a 1,477 cc three-cylinder turbo petrol engine plus one electric motor. Outputs are 132 kW (180 PS) and 265 Nm, with the maximum range in EV mode claimed to be 70 km. The HEV has the same engine, with power and torque being 105 kW (140 PS) and 215 Nm. Both hybrid and plug-in hybrid are front-wheel drive and have a standard seven-speed dual clutch transmission.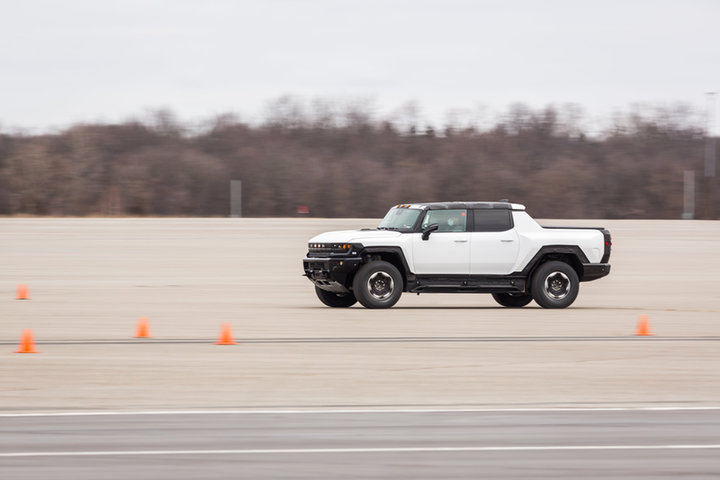 A new and all-electric Hummer pick-up will be made at Factory ZERO
GM unveils 'Factory ZERO' EV plant in Detroit
General Motors has announced its Detroit-Hamtramck Assembly Center will now be known as 'Factory ZERO', reconfigured to an all-electric vehicle assembly plant.
GM said the name Factory ZERO reflects the significance of the facility in advancing GM's zero-crashes, zero-emissions and zero-congestion future.
Factory ZERO will be the launchpad for GM's multi-brand EV strategy and GM is investing $2.2 billion to make Factory ZERO its first fully dedicated electric vehicle assembly plant.
The facility has advanced technology and tooling and was designed with a focus on sustainable manufacturing. The GMC HUMMER EV pickup and the Cruise Origin, a purpose-built electric, self-driving, shared vehicle, and other GM EVs will be built at Factory ZERO. Production of the GMC HUMMER EV pickup will begin in late 2021.
"Factory ZERO is the next battleground in the EV race and will be GM's flagship assembly plant in our journey to an all-electric future," said Gerald Johnson, GM executive vice president of Global Manufacturing. "The electric trucks and SUVs that will be built here will help transform GM and the automotive industry."
GM says its $2.2 billion investment in Factory ZERO, Detroit-Hamtramck Assembly Center for retooling and upgrades will position the facility to build EVs at scale. It represents the single largest investment in a plant in GM history. Once fully operational, the plant will create more than 2,200 US manufacturing jobs (described by GM as 'good paying' jobs).
Both the upcoming GMC HUMMER EV and the Cruise Origin will be built on GM's Ultium battery platform. Ultium is flexible enough to build a wide range of EVs — cars, trucks and more — and is the heart of GM's future EV line-up.
Factory ZERO is being transformed with sustainability in mind. During the plant's physical transition, concrete waste was repurposed to create temporary roadways. The site also recycled stormwater to reduce discharge costs and offset the cost of potable water. Treated stormwater will be used in cooling towers and the fire suppression system. Recognized by the Wildlife Habitat Council, the site also features a 16.5-acre wildlife habitat and is home to species such as monarchs, foxes and turkeys.
GM also says it is committed to sourcing 100 percent of its US facilities with renewable energy by 2030, and all global facilities by 2040. All DTE-supplied GM facilities in southeast Michigan, including Factory ZERO, will be powered by renewable energy by 2023. The factory also features a 30-kilowatt solar carport and 516-kilowatt ground-mount photovoltaic solar array from DTE.