FROM THE EDITOR: Automotive interiors re-imagined
Welcome to issue number 3 of the just-auto magazine (JAM). In this issue, we take a close look at the ever-changing world of the automotive interior.
As the auto industry grapples with unprecedented change, in its prevailing technologies and business models, the automobile's cabin is also facing a re-think. There are two main elements to consider. One is how the driver or passenger experience - in today's terms - can be enhanced. We're seeing a great deal of investment in hardware and software solutions that address the human machine interface (HMI) and in-car information flows as well as refinements that can improve cabin space and layout - and take weight out. This progress is evolutionary in nature, but no less impressive for that. Step into any car showroom and the progress made in cabin layout, instrumentation, ergonomic principles employed in design and engineering is plain to see.
Electric powertrains will also impact design as the dimensional constraints imposed by the internal combustion engine's housing bay - usually at the front of the vehicle - and associated power transmission hardware to the wheels are replaced by more space efficient electric motors and under-floor batteries. Get ready for more radical vehicle designs and interiors in the 2020s as electric vehicles really start to proliferate and designers are emboldened by the new possibilities (e-mobility was the theme of JAM issue #2).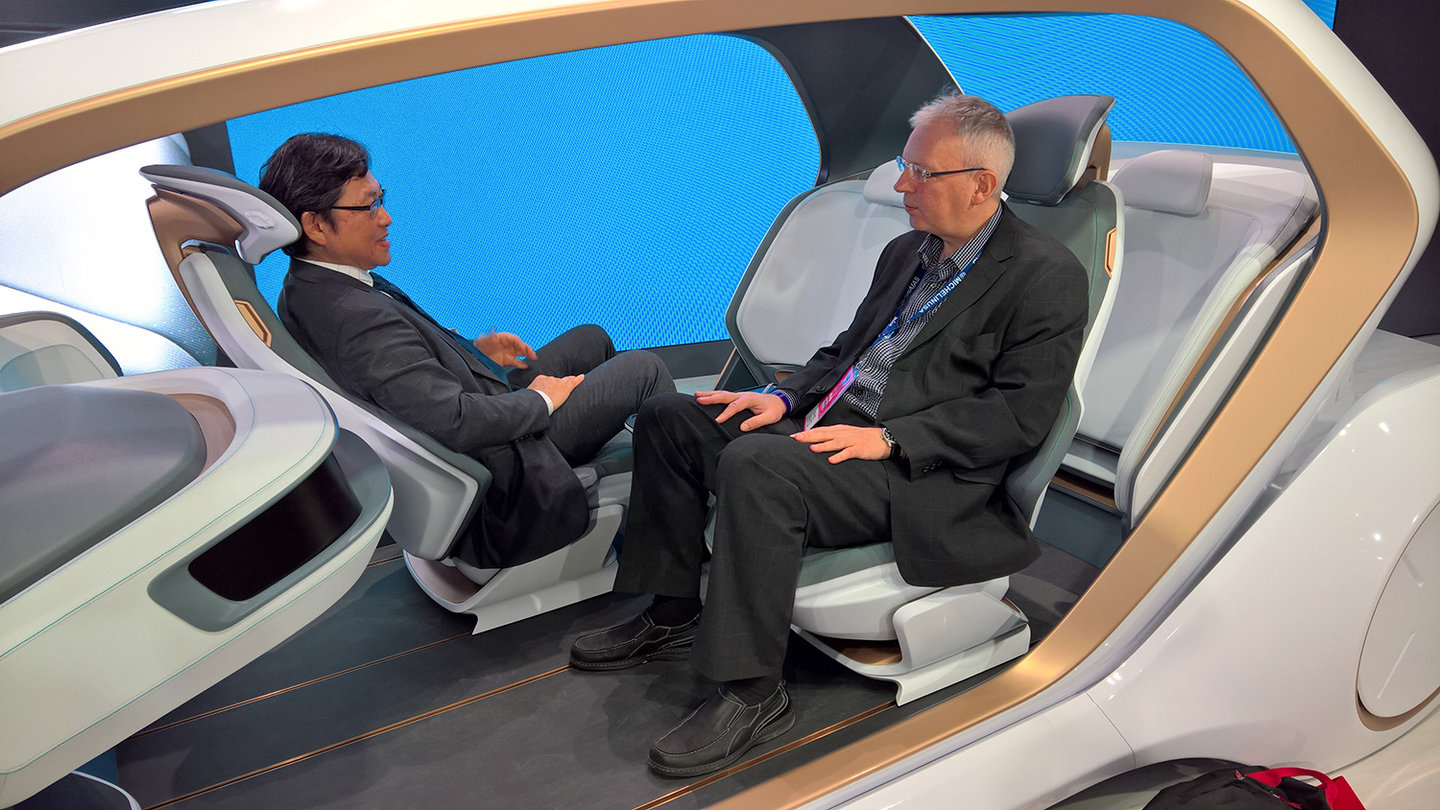 Swivel and talk: Adient rethinks the cabin seat layout
The second big consideration for automotive interiors is of a much more revolutionary type. As we move towards the autonomous car (albeit on a rather uncertain timescale), fundamental changes to cabin design are in prospect. If there is no driver, the traditional seat layout that puts front seats in the top corners is no longer an essential starting point. Creative solutions can be found that facilitate interactions between passengers, make better and more creative use of the space. Attention must also be paid to how future passengers will spend their time in vehicles - they could become mobile workplaces, meeting places and places primarily of entertainment, as well as vehicles for the transportation of people. Much will depend on how autonomous vehicles are realised and come to market, and which business models eventually win out.
These are, without doubt, very exciting times to be in the automotive industry on the cusp of such change. The automotive industry's products, their societal impact and the transport experience will be transformed and the vehicle's cabin will be at the heart of it.
Pull up a seat, pour yourself a coffee and I hope you enjoy reading the JAM.
Dave Leggett,
Editor