Automotive industry briefing
The latest news and stories you need to know about
GlobalData's forecast for UK new car sales in 2023.
Q3 revenues for VW Group were up year-on-year from EUR 56.9bn to EUR 70.7bn. Sales of high-margin cars and a rebound in China helped lift Volkswagen's Q3 results.
Ford Pro will equip Deutsche Post DHL Group with more than 2,000 electric delivery vans worldwide by the end of 2023.
BMW says that new supply deals for low carbon steel mean it can reduce the carbon footprint of its supply chain by 900,000 tonnes per year from 2026.
Chinese electric vehicle start-up Enovate Motors has signed a deal to assemble its vehicles in Saudi Arabia. The Zhejiang based automaker plans to establish a joint venture with Saudi real estate company Sumou to build an assembly plant with annual capacity for 100,000 EVs per year.
Ford has produced its 150,000th Mustang Mach-E
Ford has built its 150,000th Mustang Mach-E and is now offering the vehicle in 37 countries worldwide with plans to add more markets in 2023. The company is accelerating Mustang Mach-E production and targeting global annual production rate of 270,000 as part of its plan to scale to a rate of 600,000 electric vehicles annually by the end of 2023 and two million by 2026.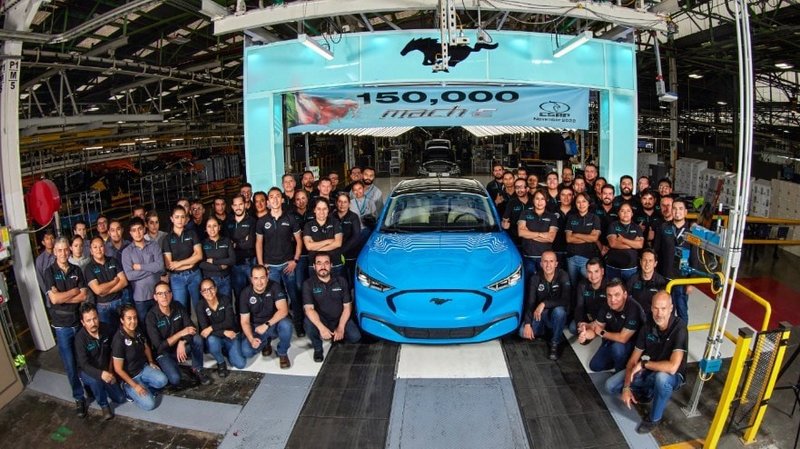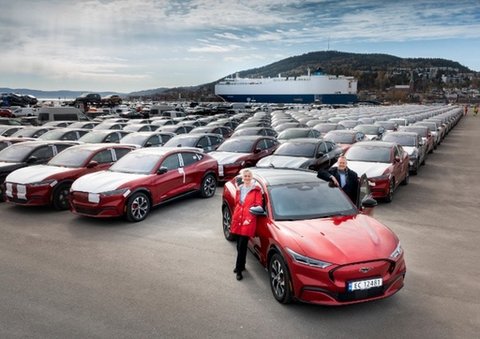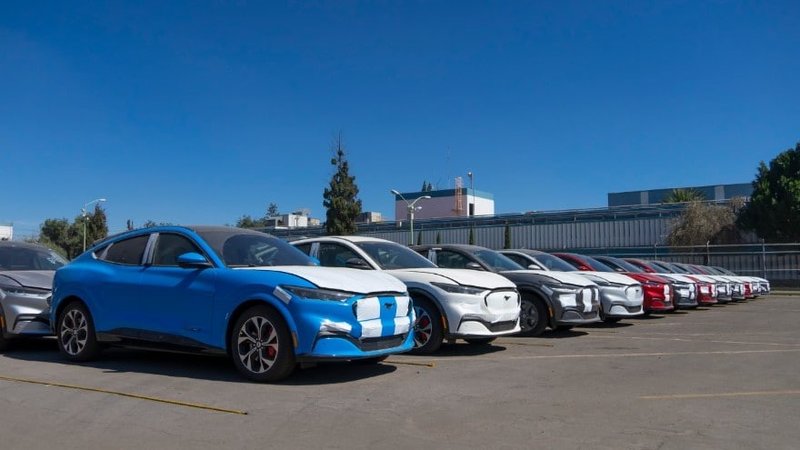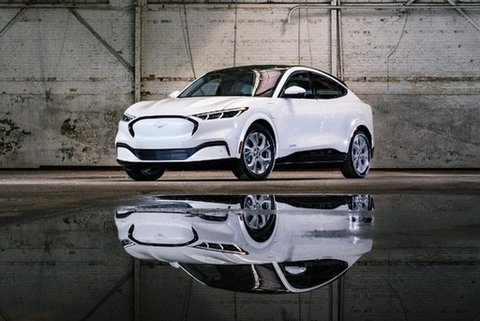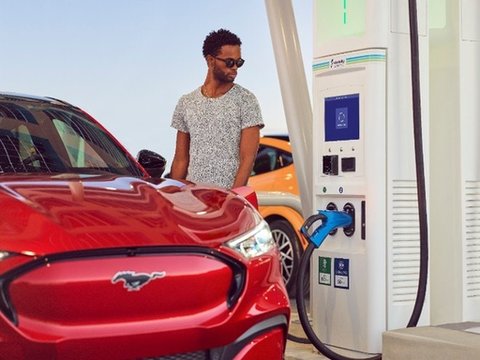 Toyota has shown its latest Prius model ahead of the Series Parallel Hybrid (HEV) launch in winter this year and Plug-in Hybrid (PHEV) launch in spring 2023. Following launch in Japan, the new Prius will be launched in North America, Europe, and other countries around the world. It will also be offered in Japan through the KINTO car subscription service.
Mercedes EQ adds another SUV variant
The upcoming Mercedes-Benz EQE SUV is the multi-purpose variant of the EQE executive saloon. EQE SUV is available with 'much of the essential innovations of the EQS' and at the same time is described as 'more dynamic than the EQS SUV'.
Kia to produce EV9 in existing US plant
Kia will convert a production line at its US plant in Georgia to build its forthcoming EV9 battery powered SUV from 2024 as it gears up for rapid growth in US EV demand. The EV9, based on parent company Hyundai Motor Group's (HMG ) dedicated E-GMP EV platform, will be a compact SUV with an expected range of 482km on a single charge. Its batteries will be compatible with 350kW ultra fast charging technology. The vehicle is scheduled to be unveiled in the first quarter of 2023.
Nissan unveils new generation Serena MPV
Nissan Motor has unveiled the fully redesigned Serena MPV in Japan. The latest generation is designed with a wider, open view from inside the vehicle and optimal display monitor positioning. The automaker also claims it has the most spacious cabin in its class which it says allows "all on board to stretch out and relax".
Great Wall launches first locally assembled model in Pakistan
The Great Wall Motors (GWM) HAVAL H6 HEV has been officially launched in Lahore, Pakistan. HAVAL H6 HEV is the first locally assembled new energy hybrid model in Pakistan. The vehicle is assembled in Pakistan from kits imported from China.