The global vehicle market outlook
The global macroeconomic backdrop to the vehicle industry remains in a troubled state. World GDP growth is forecast to come in at under 3% in 2022 and slow to just slightly above 1% in 2023. By Dave Leggett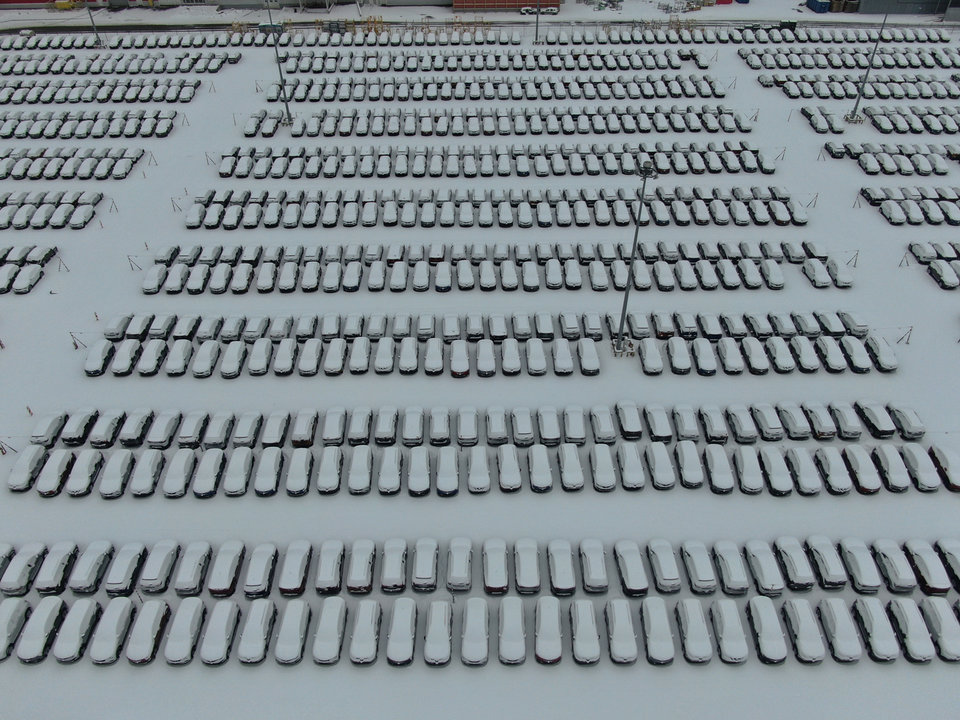 An emergency drill onboard AIDAsol cruise ship in 2019. Image: MikhailBerkut / Shutterstock.com
T
he global Light Vehicle (LV) market remains strongly supply constrained by limited semiconductor deliveries. While most OEMs in European and North America are now signalling some weakening in underlying demand, they will continue to experience supply shortages in the first quarter of 2023.
However, the economic backdrop is weak and sluggish demand will become an increasing sector headwind through 2023. Higher interest rates, looser labour markets and weakening consumer confidence will be driving factors in North America and Western Europe. Europe will also continue to have the drag provided by higher energy prices and immediate geopolitical concerns in the shape of the conflict in Ukraine.
In China, attention turns to the consequences of Beijing's decision to reverse the zero-Covid policy. The full public health implications have yet to unwind and there is major uncertainty about the likely scale of new infections and also subsequent economic impacts. The first quarter of 2023 should give us an indication of where the Chinese market is heading, but after the strong incentives-driven rebound of 2022, some cooling off is expected. If the economic reversal shapes up to be stronger than expected in the early part of 2023, it is highly conceivable that Beijing could take measures to stimulate economic activity. Past experience suggests that the automotive sector could be a beneficiary in that scenario.
China, it should also be noted, plays a vital part in the global automotive supply chain. Any disruption there could well have adverse consequences for manufacturers well beyond simply experiencing much lower sales in the world's largest market.
Overall, the prognosis – at least in historical terms – is for a weak picture in the industry's major markets in 2023. The global light vehicle market in 2023 is forecast at a level 8% below that of pre-pandemic 2019 (itself on a slight downward path from a peak in 2017).
Growth opportunities could be stronger in less mature markets. India was a notably resilient vehicle market in 2022 and the ASEAN markets of southeast Asia have also experienced strong demand rebounds over the past eighteen months.
Credit: Just_Super / Getty Images
A note on Russia's auto industry
For full-year 2022, following a period over the summer where monthly production was running at a very low level due to the shutdown at most plants, GlobalData expects the drop in output to be steeper than that for sales at -64% YoY.
Looking forward to 2023, Russia's largest vehicle producer, AvtoVAZ, has been bullishly targeting annual output of at least 400k, even 500k in 2023 but this looks to be an ambitious target, particularly as there is some doubt over the relaunch dates for some of the models which have not yet returned to production, such as the Lada Largus. GlobalData does not expect VAZ to get close to 400k next year and, although GAZ may manage to boost output and Great Wall should be well-placed to benefit from the disarray in the Russian market, most other OEMs will likely struggle to make a significant contribution to Russian LV production.
From 1.47m in 2021 and 532k units in 2022, there is little scope for output to reach even 600k units in 2023 whilst the future beyond 2023 is still deeply uncertain. Currently the most likely scenario is that the Russian automotive industry will become significantly smaller and more technologically backward than it has been for some years. Critically, there is a good chance that it will not be able to supply the vehicles that consumers would like to buy for some time. The war in Ukraine has led to a full-scale exodus of western OEMs who have been in Russia for some years and who made a significant financial investment in order to help modernize the ailing former Soviet automotive industry. Although most of them have left the way open to return via buyback options, even if this proves to be possible, the setback to the industry and the amount of damage that has been done will mean that it could take many years just to get back to the 2021 level of demand and production.