Why Tesla needs a factory in Mexico
Tesla will build a gigafactory in the north of the country to service the Americas and protect its supply chain, writes Lara Williams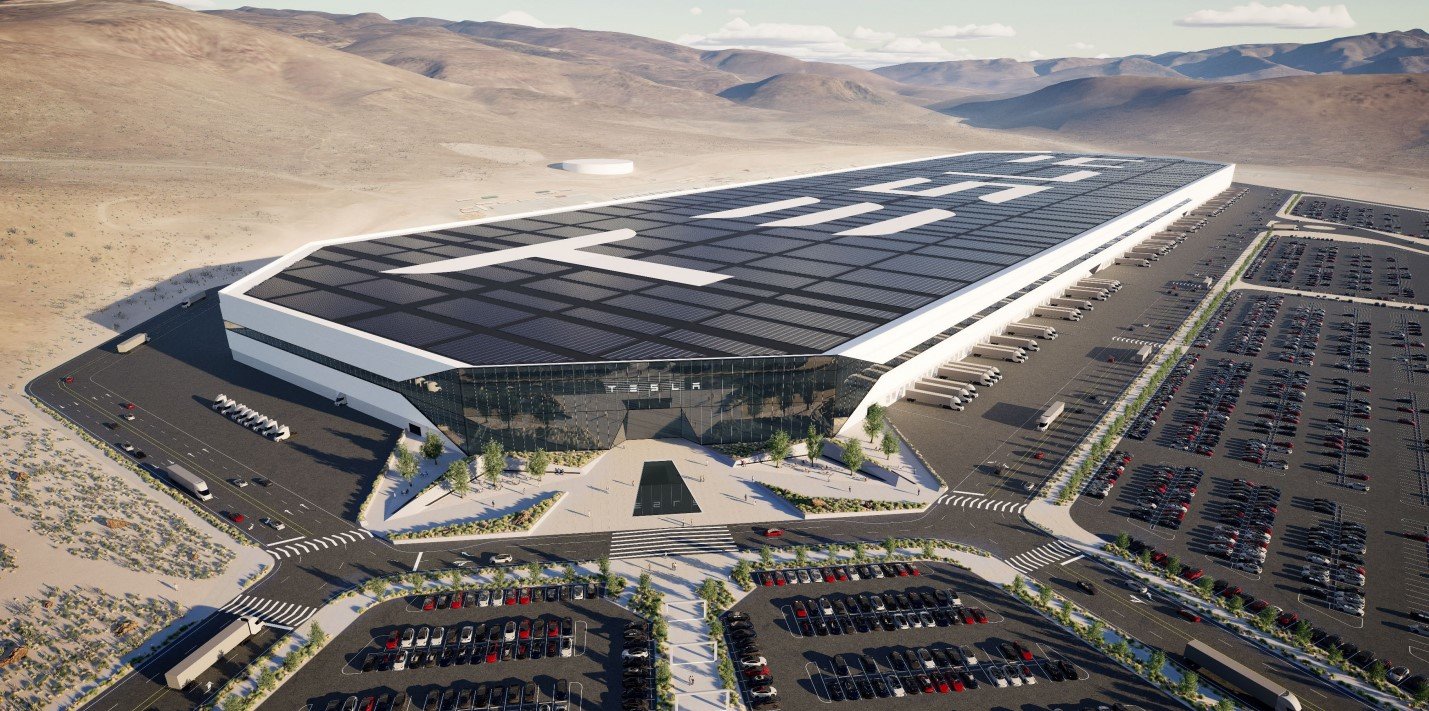 Electric vehicle (EV) maker Tesla is to build a new production vehicle plant in northern Mexico, another example of a reversal of the trend for low-cost offshore manufacturing among many technology companies.
The Austin, Texas-headquartered company has two existing overseas plants in China and Germany, but following continuous global supply chain disruptions due to the Covid-19 crisis and the Russian invasion of Ukraine, many companies are re-evaluating their supply chains – including scaling back business expansions in new overseas manufacturing operations.
Mexico, however, may provide a compromise for Tesla thanks to its proximity to the company's headquarters in Austin, while still being a low-cost manufacturing destination. Mexican President Andres Manuel Lopez Obrador is said to have confirmed Tesla's decision to locate a new production plant in the northern city of Monterrey and Tesla announced the plan at the company's investor day on 1 March 2023.
While analysts have suggested the plant would help the company reduce dependence on Chinese operations, reflecting rising US-China tensions, CEO and largest shareholder Elon Musk said Tesla "will continue to expand production at all of our existing factories. So this is not moving output to anywhere, from anywhere. This is supplemental production."
The new plant will help meet growing demand for EVs in the US as vehicles produced there would qualify for tax breaks and other incentives worth up to US$7,500 per vehicle under the US Inflation Reduction Act (IRA).
Most automakers have vehicle assembly plants in Mexico, reflecting the country's lower labour costs and access to the US market through the free trade agreement. This includes Stellantis, Ford, General Motors, Volkswagen Group, Mercedes, BMW, Toyota, Honda, Nissan, Mazda and Kia.
Tesla's plant in Germany began production in March 2022. Choosing Germany was, for Tesla, a move to locate its production facility closer to its European market. While Tesla's China facility has been impacted by ongoing industry lockdowns due to the pandemic, the facility will continue to service the growing Chinese market.
According to GlobalData, China produced 60.5% of all EVs globally in 2021. The country's lead in the EV market, however, is slipping. In 2016, China accounted for 49.7% of all EV volume, far outstripping the next-largest production locations, with Europe providing 19.6% of total volume and North America 21.8%. China's share then decreased in the period up to 2020, when it accounted for 46.2% of total EV production as a result of the rapid growth of North American capacity, mainly driven by Tesla, according to GlobalData.
While EV production in China is expected to continue to grow, the country's lead will continue to diminish as other regions establish more capacity, says GlobalData.
Tesla was the largest global EV producer in 2022, according to GlobalData, despite lacking the production capacity of many more-established automakers. The planned Mexico gigafactory is rumoured to be double the size of the company's existing gigafactory in Austin, which will significantly increase the company's production capacity in the Americas.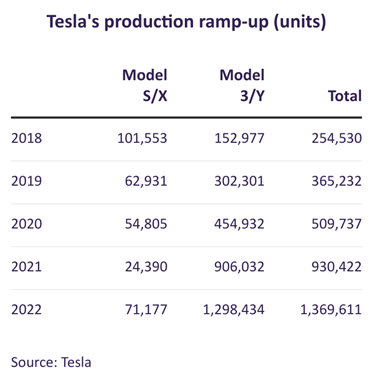 The 2 is Polestar's sole model but the 3, 4, 5 and 6 are on the way
North American EV production peaked in 2019 when it had a 23.8% global share of EV production but sank to about 10% in 2022 as China and Europe ramped up capacity. However, with Tesla, Ford, GM and Stellantis all expected to invest in North American production capacity in the coming decade, GlobalData predicts the continent's regional share of EV production will trickle back up and settle at about 19% of the total by 2031, holding that position through to 2036.
In addition, GlobalData predicts that Tesla will retain its leadership role in the EV industry until about 2025, when Volkswagen will finally surpass its production figure, although it will remain a key player throughout this decade and beyond.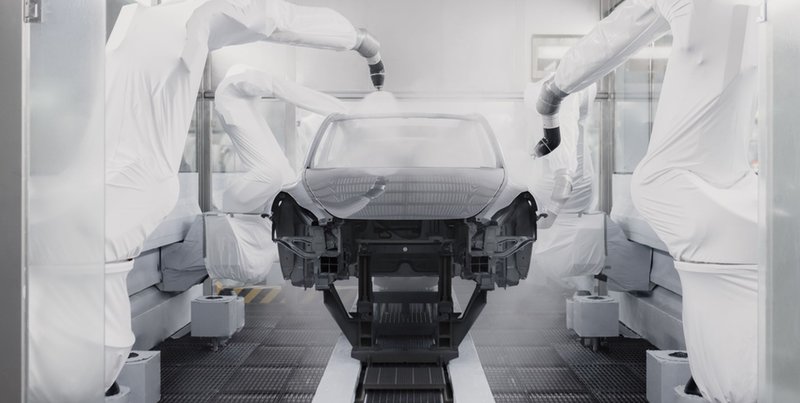 Tesla Berlin factory – Model Y Paint Shop
Main image: Tesla gigafactory Nevada. All images credit: Tesla