AOS Technologies – Leading High Speed Cameras in Automotive Crash Tests

AOS Technologies AG is a worldwide renowned manufacturer of High Speed Cameras. The high-g rated cameras are the perfect fit for automotive crash tests be it on-board or off-board.
Combining innovative hard- and software technologies with solid mechanical design, the cameras offer superior user advantages. The AOS cameras range from 1MPixel up to 5Mpixel resolution and cover all framing speed ranges required in automotive crash tests. Further AOS has its own range of high-g tested onboard LED illumination. These lights offer ideal illumination for a wide range of illumination requests and come with or without built in rechargeable battery. When it comes to assist in projecting of a new installation or refurbish existing crash sites skilled specialist of AOS will sit together with users to define the layout. Up on installation of the camera systems AOS provides on-site support to minimize ramp-up time. For customer support, our support team provides assistance and on customers request can access the cameras for remote inspection.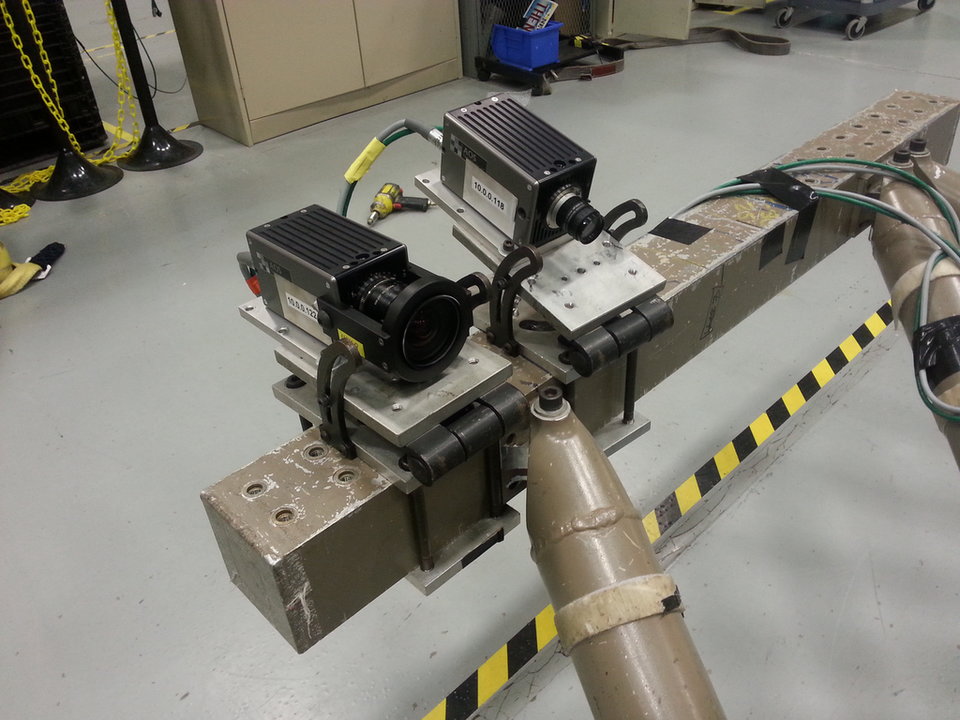 High G Sled with AOS cameras mounted to take the action. All AOS on-board cameras are tested to withstand 150g/11msec. For avoiding damage to lenses a crash cage for protection during impact is available (seen on left camera)
AOS cameras installed and ready to take action
AOS cameras installed and ready to take action
Small yet powerful: L-VIT 2500 with 1920 x 1080 pixel and up to 2500 frames /sec. The camera with size of only 75 x75 x75mm is tested for high g impact of 150g/11msec