FROM THE EDITOR: An electrified automotive recovery
Welcome to issue number 7 of the just-auto magazine.
I hope this finds you safe and well. After a spring and summer that we won't forget in a hurry, there are at least signs that automotive markets around the world are coming back. Thankfully, manufacturing plants and dealers are operating again, even if we are still well under pre-crisis norms.
Electrification is finally getting serious, with rising investment in EV plants and products. E-mobility is also shaping up to be well-positioned with all the talk of more sustainability in the economic recovery that is slowly gaining traction around the world as the pandemic eases.
A number of governments in Europe have moved to encourage electrified vehicle purchase with direct subsidies (so-called scrappage incentives) as the auto industry eyes recovering markets and volumes. The message seems to be that there is an opportunity to build economic recovery that ultimately yields better outcomes in terms of sustainability and CO2 - but also better air quality in our cities. Automotive electrification was coming anyway, but it's now apparently pushing at an open door.
For the auto industry, there is clearly a positive in meeting burgeoning demand - albeit a positive tempered by the knowledge that new and advanced technologies for electric powertrains are expensive to develop.
It is certainly interesting to see how car companies are approaching electrification and developing strategies to be competitive in an area where high costs of technology pose a big challenge.
Nissan, for example, has its Alliance with Renault and Mitsubishi as a means to share costs and spread volume on components. It was certainly interesting to hear what Nissan CEO Makoto Uchida told us in an interview about that and other matters. Read that interview in this issue.
Others have different strengths to work on. General Motors has long been one of the largest automotive investors in China and is stressing the importance of its relationship with SAIC in China and a new flexible platform designed specifically for electric vehicles.
And it's very much full steam ahead at Volkswagen where the play is all about scale - the all-electric ID.4 SUV is already in production. VW has also recently announced battery pack engineering investment in the US, where the ID.4 will also be made. The ID.4 has followed ID.3 very quickly to market - VW is not holding back on rolling out product ASAP for scale on its MEB platform. And other VW Group brands are rolling out EV product. Audi has the e-tron of course. In a similar vein, the Enyaq iV is the first Skoda model based on the VW Group's Modular Electrification Toolkit (MEB).

Ford and VW are also working together to save cost on EVs - VW even making its MEB platform available to Ford, something that would have been unthinkable just a few years ago.
The race to get product to market (plug-in hybrids - PHEVs - as well as full BEVs) and generate higher volumes seems most definitely to be on.
Component suppliers too, are well aware of the need to meet rising demand from the OEMs. Much effort is going into lightweighting (at a premium with EVs and their heavy batteries) as well as developing the components and batteries that are essential for this electrified future.
We certainly live in interesting times!
Stay safe.
Dave Leggett, Editor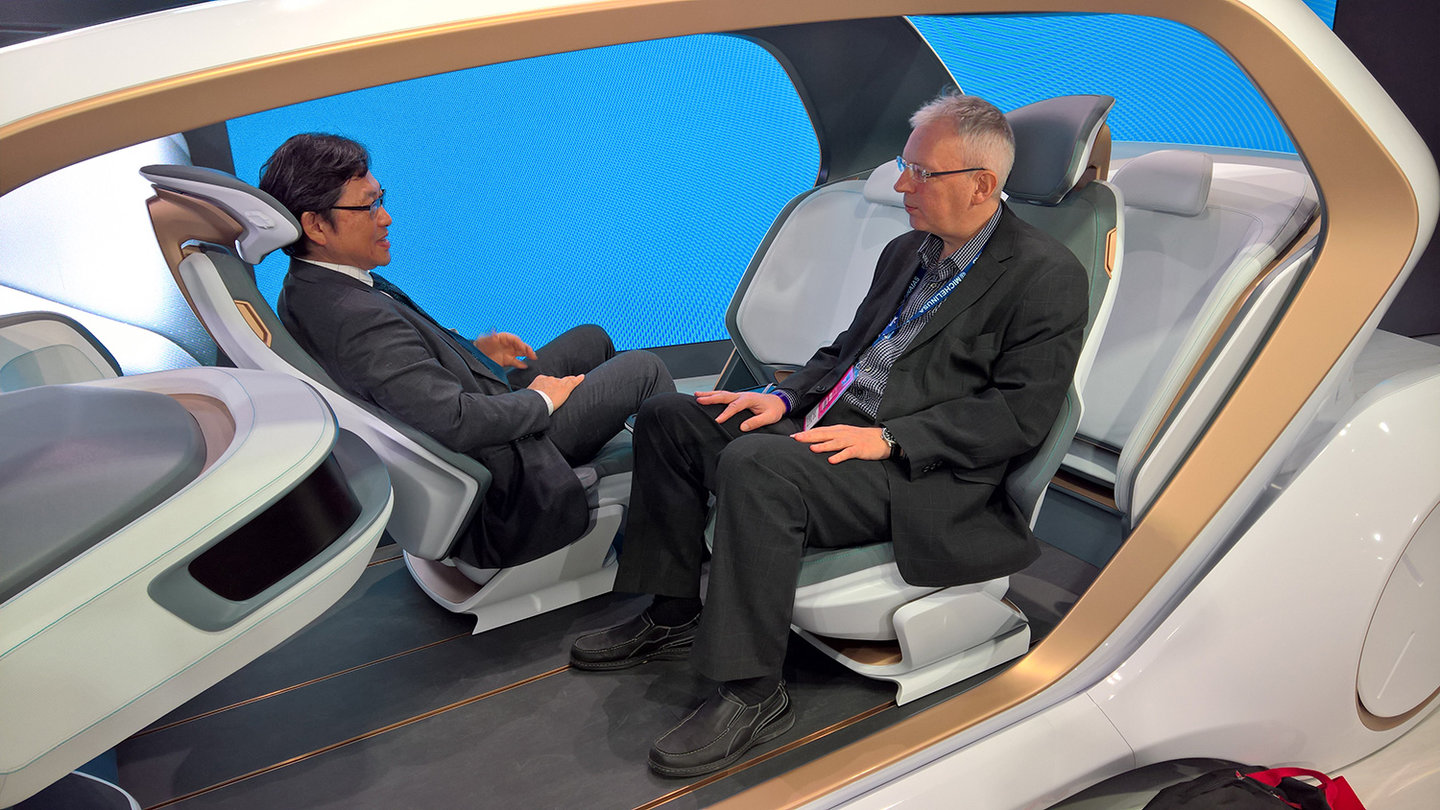 Swivel and talk: Adient rethinks the cabin seat layout