Moving Creativity, Precision & Production into the Fast Lane
Spotlight on Faurecia, one of the world's largest automotive parts manufacturers, ranking #1 in automotive seating systems. But to remain competitive, car parts manufacturers must ramp up their workflows and lower production costs. Adopting 2D digital software, powered by Marker and Nesting tools, has driven substantial improvements in the industry's value chain.
How global automotive manufacturing leader, Faurecia, revs up its processes with Optitex 2D digital design tools... straight to the finish line!
Step up to the fast-paced world of Faurecia. Headquartered in Nanterre, France, Faurecia, is one of the world's largest international automotive parts manufacturer, and ranks #1 in vehicle interiors production, and emissions control technologies. Faurecia serves prominent brands, including Volkswagen Group, PSA Peugeot Citroën, Renault-Nissan, Ford, General Motors, BMW, and Daimler.
Today, one in every three cars is equipped by Faurecia, backed by their unparalleled design and manufacturing expertise for vehicle seating, 39% of its main activity, interiors, electronics, and clean mobility. With close to 9,000 engineers and technicians worldwide, Faurecia manages over 240 production sites and 37 R&D centers around the globe. In 2019, Faurecia Group's revenues were nearly € 18B, with close to 50% of sales generated in markets outside the EU.
Since 2015, guided by Industry 4.0 initiatives, Faurecia emerged as a pioneer in digital transformation, with mass deployment of their breakthrough collaborative robots, 'cobots' – Autonomous Guided Vehicles (AGVs), digital dashboards linked to real-time information, to accelerate decision-making, improve quality, and ensure smooth running of production lines.
But 'going digital' didn't stop there. As the industry entered a period of intense investment and competition, onboarding smart innovation helped automotive teams design, engineer, manufacture, and, achieve innovation. A cohesive suite of tools across design, testing, simulation, production and execution analytics, resulted in easier management of virtual teams, contain costs, and automate and validate development processes.
Faurecia knew they had to hone their digital expertise, and consistently enhance their workflows. "In our industry, time waits for no one," said Jean Francois Lapetite, R&D Director at Faurecia. "We work around the clock, to make our automotive seating better, safer, and smarter, but a successful process starts with precision design and cutting of fabrics, first."
Achieving high fabric efficiency is key in the automotive seating industry. With a keen understanding of digital design benefits, over a decade ago, Faurecia implemented Optitex (PDS) 2D, an advanced patternmaking solution to create pieces from scratch, and edit and finalize highly-accurate, fully functional digital patterns with powerful editing tools. "PDS 2D accelerated our design process, create digital patterns, and eliminate hundreds of manual steps to design stylish, comfortable and safe seating systems, all with a few simple clicks," said Lapetite.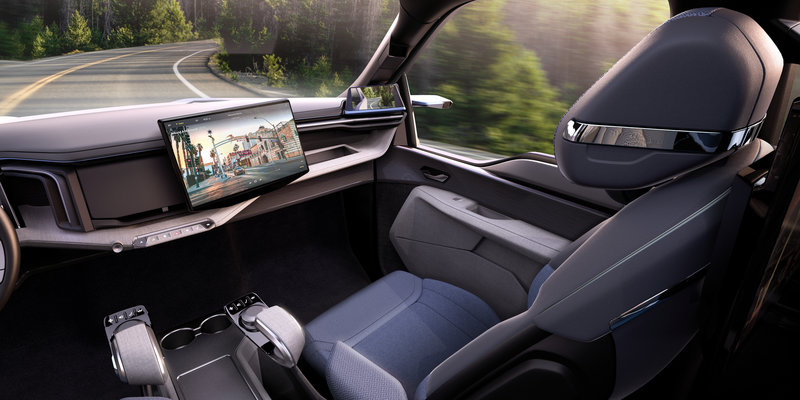 To better optimize fabric use, save time and reduce material waste, Optitex PDS 2D was complemented by Optitex Marker, an innovative nesting tool, replacing Faurecia's current solution. "We still weren't achieving the quality we wanted," said Lapetite. "Following benchmark tests with Optitex Marker and two other software vendors, now running on our new hardware, Optitex Marker consistently delivered accurate results! "Optitex was the only vendor to offer a high-performing, 100% automatic marker solution that outranked the competition in fabric consumption!"
Faurecia implemented Optitex Marker at all of their production facilities, including Optitex nesting engine, Nest ++PRO. The Marker tool streamlines workflows by aggregating multiple PDS files for marking and nesting, boosting productivity by running multiple nesting processes. Optitex Marker, combined with Nest ++PRO, enables Faurecia engineers to define Marker orders, and place and manipulate pieces. Optitex's automated nesting tools place pieces intelligently and efficiently on the Marker table, where nesting constraints manage the marker layout, such as piece order and orientation. The process is completed by generating customized reports to determine material consumption and cost analysis.
When it comes to driving innovation forward, no one does it better, safer, or faster than Faurecia. "Our decision to partner with Optitex was because of their smooth and seamless integration into our design and development processes, and more important, the software's compatibility with all cutting machine manufacturers," added Lapetite. "We were able to quickly integrate Optitex Marker with the various cutting machines at our sites around the world, and deliver quality output. And that's good business!"
With Optitex, we save time, resources, and fabric usage. More important, we also reduce material waste, in keeping with Faurecia's mission to lower the global footprint, and consistently support environmentally-friendly and sustainable processes."
JEAN FRANCOIS LAPETITE
MANUFACTURING & ENGINEERING DIRECTOR
Digitization has the potential to drive substantial improvements in the industry's value chain. For leading OEMs like Faurecia, this means new ways to engage with customers, partner with suppliers, and interact with data. As more next-generation vehicles hit the roads, it's a reminder that car companies must simplify vehicle development processes and shorten development cycles by prototyping in more agile and efficient ways. This is Faurecia, today.