Why Geely is buying a slice of Renault's South Korean business
Geely's stake in Renault's Korean operation will raise speculation that it will use its partner's factory as a base for exports to the US - thus avoiding tariffs that apply to China imports.
Geely has confirmed that it will purchase slightly more than a third of Renault's South Korean business operations, previously the home of the Renault Samsung Motors joint venture. This deal builds on an existing partnership between the two auto groups that will see Geely's CMA-based models built at the factory in Busan.
The reported purchase price for the transaction was around $200 million, netting Geely a slightly more than one-third ownership of the operation which, at full capacity, can build up to 300,000 vehicles per year. Considering the factory is already well established, with an existing network of labor and parts supply, the price represents a good deal for Geely, which would have faced far higher costs had it decided to set up its own South Korean facility from scratch.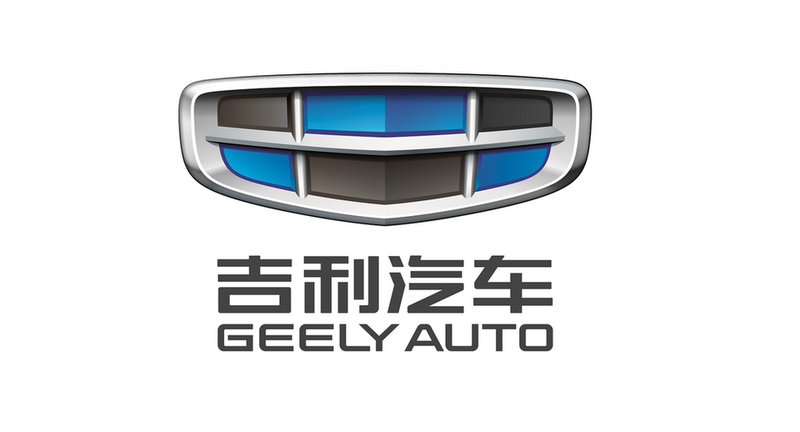 A key motivator for the transaction is Renault and partner Samsung's long-standing struggle to properly utilize the facility. Performance peaked in 2017 when the Busan plant hit an 88% capacity utilization rate with just less than 265,000 vehicles built. However, utilization dropped off a cliff after that point, collapsing to just 37% in 2020 and, prior to the Geely sale, was expected to mostly flatline from that point onwards.
The underutilization of the facility is less a reflection of some intrinsic problem with the factory itself or the workers that staff it, but is more a response to Renault's lackluster market offerings for the South Korean market. Leading local auto giants Hyundai and Kia have gone from strength to strength both internationally and domestically, with a vehicle lineup stacked with desirable models across a broad price and segment range. In comparison, Renault Samsung Motors' lineup was primarily made up of rebadged Renault models that failed to excite the car-buying public.
In the face of strong local competition and a facility being choked by underutilized capacity, Renault's decision to agree to the Geely sale seems like a sensible one. The French OEM announced a new, wide-reaching business plan at the start of 2021 dubbed 'Renaulution'. One of the key tenets of the strategy is to shift focus from outright production volume, to more profitable production – homing in on the models and production facilities that deliver a healthy margin for the OEM, and not seeking to challenge in every single market the automaker has access to. With this is mind, a gradual reduction in its South Korean presence may allow Renault to develop sales in markets where the profits are more readily available.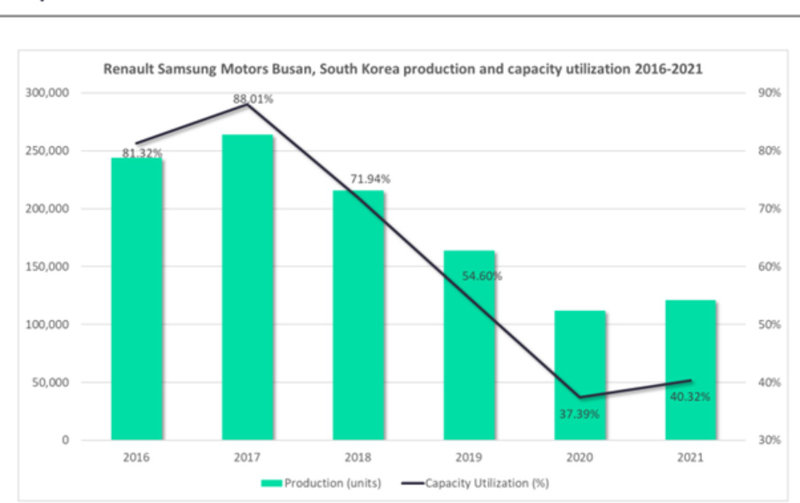 So, if Renault has struggled to maximize the potential of its Busan operations, why is Geely seeking to get a foot in the door?
Perhaps the most important motivator for Geely's decision is the favorable free trade relationship between South Korea and the USA. Geely models built in China would be subject to import tariffs if they were to be sold in the US, which would raise their costs above a point at which they would be competitive in the market. However, if Geely models were assembled in South Korea, they could be exported to the US without incurring extra costs.
Geely already sells plenty of vehicles in the US through its ownership of Volvo Cars. Its US range includes Volvos built in Sweden and Belgium, along with S60 models built locally at its South Carolina factory, which opened in 2018. As a result, Geely's purchase of a portion of Renault's South Korean business is likely to focus on exporting models from Geely brands beyond Volvo, possibly more affordable models that would be hard to build in the US due to its high labor costs. This means the most likely candidates for US export from Busan are Lynk & Co plug-in hybrid models currently made in China. Alternative options could include BEV models from Geely's Polestar brand, BEVs from its new Geometry or Zeekr brands, or even its mainline Geely-branded models – although these are the least likely due to the lack of brand recognition in the US.
If Renault's decision to sell is informed by its desire to focus more on its most profitable markets, Geely's decision to buy reflects the strong appetite for expansion in the company's leadership. The OEM – the largest private automaker in China – has grown its stable of auto brands to include Volvo, Polestar, Lotus, Proton, Smart, and LEVC, along with several novel startup marques including Zeekr, Maple, Lynk & Co, Geometry and Farizon. This has taken it from an obscure Chinese outsider, to a household name in little more than 10 years. Geely's purchase of part of Renault's South Korean operation is yet another step towards the Chinese OEM's global expansion.
Industry estimates put both PSA and FCA's capacity utilisation in Asia-Pacific at just 8%, with the majority of that capacity concentrated in China.