Breaking down the battery market
As electric vehicles (EVs) become more popular, what will happen to all those dead lithium-ion batteries once they are off the road? By Matthew Beecham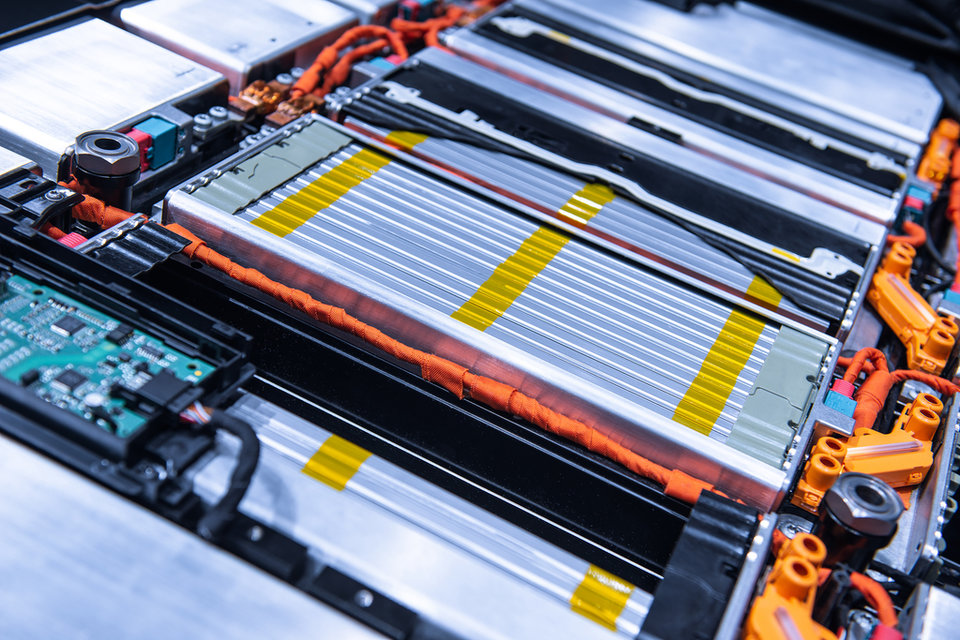 An emergency drill onboard AIDAsol cruise ship in 2019. Image: MikhailBerkut / Shutterstock.com
Recycling of battery components plays a decisive role in closing the materials cycle as far as possible and maximising the reuse of raw materials as demand for battery cells grows. Here's a quick round-up of some of the latest auto industry partnerships and capital investments to recycle batteries.
Honda Motor is partnering with Battery Resourcers, a lithium-ion battery recycling and manufacturing company, to recycle EV batteries. Founded in 2015 as a spinout from the lab of Yan Wang at Worcester Polytechnic Institute, Battery Resourcers claims to offer a "fundamentally new" approach to lithium-ion battery manufacturing, starting with a mixed stream of used lithium-ion batteries and ending with the production of finished, battery-ready cathode active materials.
Kia is collaborating with SK Innovation to recycle used batteries in South Korea. SK Innovation supplies batteries for Hyundai and Kia electric and hybrid vehicle models including the Kia EV6. The pair are also working on ways in which to process and reuse energy storage system (ESS) batteries or recover metals to make new batteries.
For its part, Britishvolt has formed a battery recycling joint venture with its partner, Glencore. The JV will develop an ecosystem for battery recycling in the UK, to be anchored at a new recycling plant located at the Britannia Refined Metals operation in Northfleet, Kent, a Glencore company. The project sees a return to recycling for BRM, securing existing jobs and creating new ones. Once complete, the plant will be Glencore and Britishvolt's first battery recycling facility in the UK with an expected processing capacity of a minimum of 10,000 tonnes of lithium-ion batteries per year, including battery manufacturing scrap, portable electronics batteries and full EV packs.
Volkswagen Group recently opened its first EV battery recycling plant in Salzgitter, Germany, after a decade of research. The pilot plant has a goal of being able to recapture up to 95% of the materials in an EV battery pack for potential reuse including rare metals that store electricity. As EV batteries contain a complicated mix of materials, current battery recycling methods require essentially melting them down in a furnace, which only recovers about 60% of the materials inside. The process being developed at Salzgitter uses several mechanical steps designed to recover up to 95% of a battery pack's materials for reuse. In an 880lb battery pack, the plant can recover about 220lb of key electrode minerals like lithium, nickel, cobalt and manganese.
Northvolt–Hydro battery recycling joint venture Hydrovolt recently commenced commercial recycling operations in Fredrikstad, southern Norway. Hydrovolt is Europe's largest EV battery recycling plant, capable of processing some 12,000 tons of battery packs per year (around 25,000 EV batteries). Hydrovolt claims it can recover and isolate some 95% of the materials in a battery including plastics, copper, aluminium and black mass (a compound containing nickel, manganese, cobalt and lithium).
Valmet Automotive and Fortum are also cooperating on the recycling of all non-conforming battery materials from Valmet's Finland battery plants in Salo and Uusikaupunki. Fortum provides recycling and waste management services to complement Valmet Automotive's battery production. Fortum can recycle up to 95% of critical metals in lithium-ion battery's black mass with a low-CO2 process, allowing recovery of lithium, cobalt, manganese and nickel for reuse.
Earlier this year, BASF signed an agreement to secure land for its future cathode active materials and recycling site in Becancour, Quebec, Canada. The new site allows for the supplier to expand up to 100 kt CAM per year with the potential for a fully integrated precursor cathode active materials (PCAM) supply. The site will also be connected to BASF's global metal sourcing network with the provision for a nickel and cobalt intermediates base metal refinery and recycling of all battery metals (including lithium).
EV batteries spark a second life
While the term 'second life' conjures thoughts of an online world in which residents create virtual representations of themselves, in the automotive real world it refers to a new, non-automotive use of a lithium-ion battery following its initial use in a vehicle.
As EVs reach the end of their useful life, they are typically graded using three options: disposal, recycling or reuse. The latter has the potential to provide the greatest value as stationary energy-storage applications. When EVs reach the end of their life, the remaining storage capacity of the lithium battery is expected to be higher than 70%. They can, therefore, be reused for less demanding second-life applications such as domestic and industrial energy storage.
Professor David Greenwood from the WMG, University of Warwick states: "Automotive batteries deliver some great environmental benefits, but they consume a lot of resources in doing so. Opening up a second life for batteries improves both the environmental and the economic value we draw from those resources before they need recycling." The University worked with Nissan as it explored ways in which to make a faster grading process for their used lithium-ion batteries from the Leaf – allowing the reuse of old battery packs or modules instead of recycling or disposing of them.
Given that all major carmakers are working on electrifying their range, plenty of steps are being taken to give their batteries a second life. For example, Nissan and Enel recently partnered to launch the Second Life project. Combining used Nissan EV batteries at a conventional power plant in Melilla, Spain, operated by the Enel Group's Spanish subsidiary, Endesa, the project enhances grid stability to help meet the needs of an isolated network.
As demand for EVs increases and second-life battery markets begin to stabilise, it's clear that new opportunities for the renewable power sector are emerging. Time will tell which applications will be the most cost-effective and efficient.