Leaving leather behind – a look at emerging materials for automotive interiors
Automotive manufacturers have started to shift towards offering increasingly sustainable, animal product free alternatives to leather. By Frankie Youd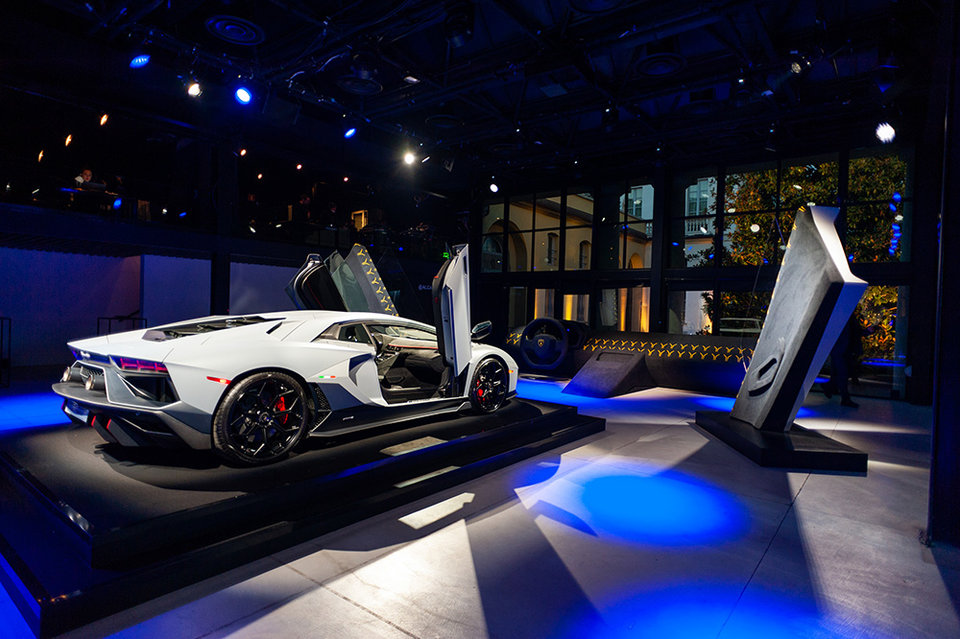 As customer demand changes due to increased awareness around animal wellbeing, climate change and reducing carbon footprints, this has acted as a push for automotive manufacturers to offer material alternatives to leather.
With the industry being among one of the most environmentally damaging industries attributable to large sections being fuelled by fossil fuels, many premium brands utilise leather and other animal-based products within vehicle interiors.
Although these materials can offer a stamp of sensual quality for these premium brands, they are seen by some as increasingly unstainable in practice and also damaging to the environment.
Leather's downside
The use of leather within vehicles for seats, dashboards, arm rests and much more is traditionally a sign of quality and value added expense within a premium brand car. The material also offers comfort and durability; however, it comes with a downside with respect to the environment.
Raising livestock for meat, milk, leather, and wool production generates 14.5% of global greenhouse gas emissions and has been recorded as the second highest source of emissions than all transport combined. The industry also uses around 70% of agricultural land which is one of the leading causes of biodiversity loss, deforestation, and water pollution – according to UN estimates. Leather hides are a notable by-product of this activity.
Furthermore, the process of turning animal skins into leather, known as tanning, sees toxic chemicals being used which causes the protein structure of the skin to be altered, making the fabric more durable.
While seen as a by-product of the meat industry by many who state animal skins should be utilised, others argue that this multi-billion-dollar industry is in essence ethically dubious and comes with harmful environmental impacts.
With this in mind, several automotive companies have been pioneering the vegan leather and alternative sustainable materials market.
Lamborghini and Alcantara
One brand leading the way with alternatives to leather is Alcantara, a company producing microfibre fabric made from polyester and polystyrene. Alcantara's material is typically used in automotive seats, headliners and steering wheel covers. Alcantara is a polymer manufactured in a spinning process from polyester and polyurethane. Customers for the material include Alfa Romeo, Aston Martin, BMW, Bugatti, Ferrari, Jaguar, Lamborghini, McLaren and Porsche.
Due to the diverse nature of the material the company has utilised it within the clothing industry, technology sectors and also automotive. The installation of Alcantara fabric within vehicles offers claimed benefits such as easy maintenance, offers a strong grip, boasts 100% carbon neutral credentials and is a wholly non-animal-based product.
Offering a carbon neutral product requires a net balance of CO2 emissions which are equal to zero – a goal which the company achieved back in 2009. Since then the company measures its greenhouse gas emissions caused by company activity and the product – from the beginning of the manufacturing journey to the end of product life – to continue to take action to offset emissions.
At a recent event hosted by the company entitled "Customization is the Key" a collaboration with Lamborghini was showcased, demonstrating the customisation opportunities through the interiors of the two latest Lamborghini arrivals: Aventador Ultimae and Huracán STO.
The material was featured on the dashboard, scissor doors and seats embellished with the iconic Lamborghini pattern. When it came to the Lamborghini Aventador Ultimae model, laser treated Alcantara material was used, decorated with a Y pattern with contrasting backing. For the Huracán STO the material was used for all trims giving the vehicle a sporty feel.
Automakers cotton onto vegan-friendly interior options
According to The Vegan Society, the number of vegans in the UK quadrupled between 2014 and 2019. While some leading fashion brands have cottoned onto this movement by giving up leather, premium carmakers have been quick to offer vegan-friendly interior options with some planning to phase out leather altogether.
Among those promoting the use of non-animal leathers include the likes of Jaguar Land Rover, Porsche, Mercedes-Benz and Volvo. For example, the Porsche Taycan 4S comes as standard with a part-leather interior. Buyers can pay more for a non-leather vegan option using leather-free artificial fabrics and coverings, including a floor covering made from recycled fishing nets. Polestar introduced a 'vegan' interior with its first 2 model.
Mid-range segments also offer vegan-friendly interiors. The VW Golf entry-level S trim is fitted with cloth seats, non-leather steering wheel and gear knob as standard – with no leather option. Further down the car segments, the Ford Fiesta has a number of options for non-leather seats.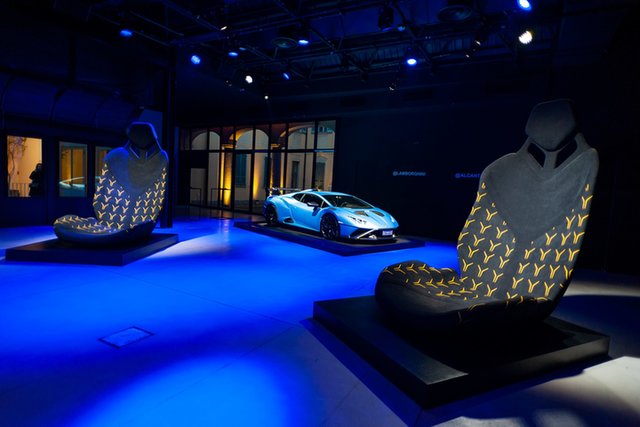 Turning to the trees
Aside from using polyester and polystyrene, Land Rover has turned to a plant for a more sustainable approach. The company has been utilising eucalyptus to create 'Eucalyptus Melange', a premium animal-free alternative to leather for Range Rover's SUV range.
One of the key environmental benefits of using eucalyptus is that it is a fast-growing plant, requiring less water than other species providing a lightweight, durable material once made.
Within the SUVs, the fabric boasts enduring quality, lightweight texture and a durable lifespan.
Speaking to Land Rover magazine, Chris Thorp, Jaguar Land Rover's responsible business director commented: "The way we make our cars and the materials that go into them are of vital importance. The use of recycled and natural materials along with the more efficient manufacturing processes reflects the importance of sustainability to the new Evoque."
Next, SofTex
Faux leather is a growing trend with applications from shoes to bags and within the automotive industry. Developed by Toyota, SofTex is a synthetic seat material which has been designed for wear and spill resist.
Weighing around half as much as leather the material generates around 85% fewer CO2 emissions and 99% fewer volatile organic compounds than conventional synthetic leather.
Another advantage that the material holds over traditional leather interiors is its higher level of breathability and thermal qualities. This means that while driving passengers will stay cooler with the fabric being able to reflect the sun's rays effectively.
Sustainability push at Audi
In its latest concept, the Audi urbansphere, premium brand Audi has also demonstrated the use of more sustainable materials. Many of the materials in the interior of the Audi urbansphere concept, such as the hornbeam veneers, come from sustainable sources. This wood makes it possible to use wood that has grown close to the site, and the entire trunk can be utilized. During processing, the manufacturers do not use any chemicals, Audi says.
The seat padding is made of ECONYL, a recycled polyamide. This material can also be recycled after its use in the automobile – without any loss of quality. The fact that the respective materials are installed separately also plays an important role in the ability to recycle them, as mixing them would drastically reduce the potential for recycling.
Bamboo viscose fabric is used in the armrests and the rear of the vehicle. Bamboo grows faster than ordinary wood, sequesters a great deal of carbon, and doesn't require herbicides or pesticides to grow.
Examples of other automotive material innovations that can reduce CO2 emissions:
Supplier FoamPartner has developed a foam with extremely low emission levels for use in automotive headliners. It claims OBoSky brand products use patented ether prepolymers to combine the advantages of ester-based polyurethane foams with those of ether-based materials. The result is a family of hydrolytically stable, low emission and low odour foams with "optimum processability and an extremely homogenous cell structure". The technology is said to be ideal for automotive headliners and interior applications requiring a soft feel.
Mercedes-Benz says several sustainable materials are already in series production in some vehicle models. These include seat upholstery fabrics from recycled PET bottles as well as floor coverings made with yarns from fishing nets recovered and fabric remnants from old carpets. Some models feature cable ducting made with recycled landfill waste. The company aims to increase the use of recycled materials per vehicle by 2030 to 40 percent.
Volvo Cars has been proactive in exploring the use of natural fibre composites for its next generation of 100% electric vehicles. This has seen the company invest into Bcomp – a Swiss firm that develops high-performance lightweight materials based on natural fibres – through the Volvo Cars Tech Fund. To create these natural based materials, Bcomp uses flax fibres, a bio-based material which offers manufacturers noteworthy savings when it comes to energy use, weight and emissions when compared to regular plastic parts.
Ford has tested bamboo – a strong natural material – for use in a composite material with applications in vehicle interiors. The company says that 'soon' some surfaces inside vehicles could be made from a combination of bamboo and plastic to create 'super hard material'.
Kenaf, a tropical plant in the cotton family, is used in the door bolsters of Ford Escape.
Recycled plastic bottles are becoming floor carpeting, wheel liners and shields in several Ford vehicles including the Ford Transit.
Ford is using soy-based polyurethane foams for seat cushions and seatbacks on a range of models, including the Mustang, Expedition, F-150, Focus, Escape, Escape Hybrid, Mercury Mariner and Lincoln Navigator and Lincoln MKS.
Lear has also worked with Ford to introduce a head restraint foam that has 25 per cent of the polyol replaced with soy.
Faurecia has created a division to develop and manufacture sustainable and smart materials. The new division will benefit from Interiors' and Faurecia Seating's portfolios in materials with ultra-low and negative CO2 emissions, as well as materials integrating thermal, acoustic and bio-medical technologies. The Sustainable Materials division will work across Business Groups and propose a full cockpit low CO2 and even CO2 negative materials approach to OEMs to support their sustainability objectives.
Cork and fishing nets can be recycled for car interiors. Waste material from the cork manufacturing process and even whole bottle stoppers can be integrated into PVC interior componentry.